For years remote work had a stigma attached to it; many workers believe it still does. Managers were concerned that being out-of-sight would lead to increased distractions, fewer hours worked than on-site employees, and diminished productivity.
However the pandemic brought about a paradigm shift in how remote work was viewed, and many industries were forced to not only adopt the practice, but also rely on it. However, during this time something unusual and unexpected happened: productivity of remote workers actually increased.
So, are remote workers more productive? And if so, why? Is there a connection between employee satisfaction and productivity? How can you increase remote worker productivity?
We've spent a lot of time in the last two years examining the impact remote work has had on productivity, so let's dive into the productivity of remote workers.
Are remote workers more productive? 
A study by Stanford of 16,000 workers over 9 months found that working from home increased productivity by 13 percent. This performance increase was as a result of more calls per minute attributed to a quieter, more convenient working environment and working more minutes per shift because of fewer breaks and sick days. In this same study workers also reported improved work satisfaction, and attrition rates were cut by 50%. 
Additionally, research by Great Place to Work compared employee productivity from March to August of 2020, the first six months of stay-at-home orders, to the same six-month stretch in 2019. Remote work productivity was stable or increased when working remotely from home, according to a 2-year study of 800,000 employees. Workers in a home environment report they are less distracted by co-workers, spending 30 minutes less talking about non-work topics, and spend 7% less time talking to management.
How do you measure the productivity of remote workers?
Download our easy to follow guide on measuring internal communications
Download now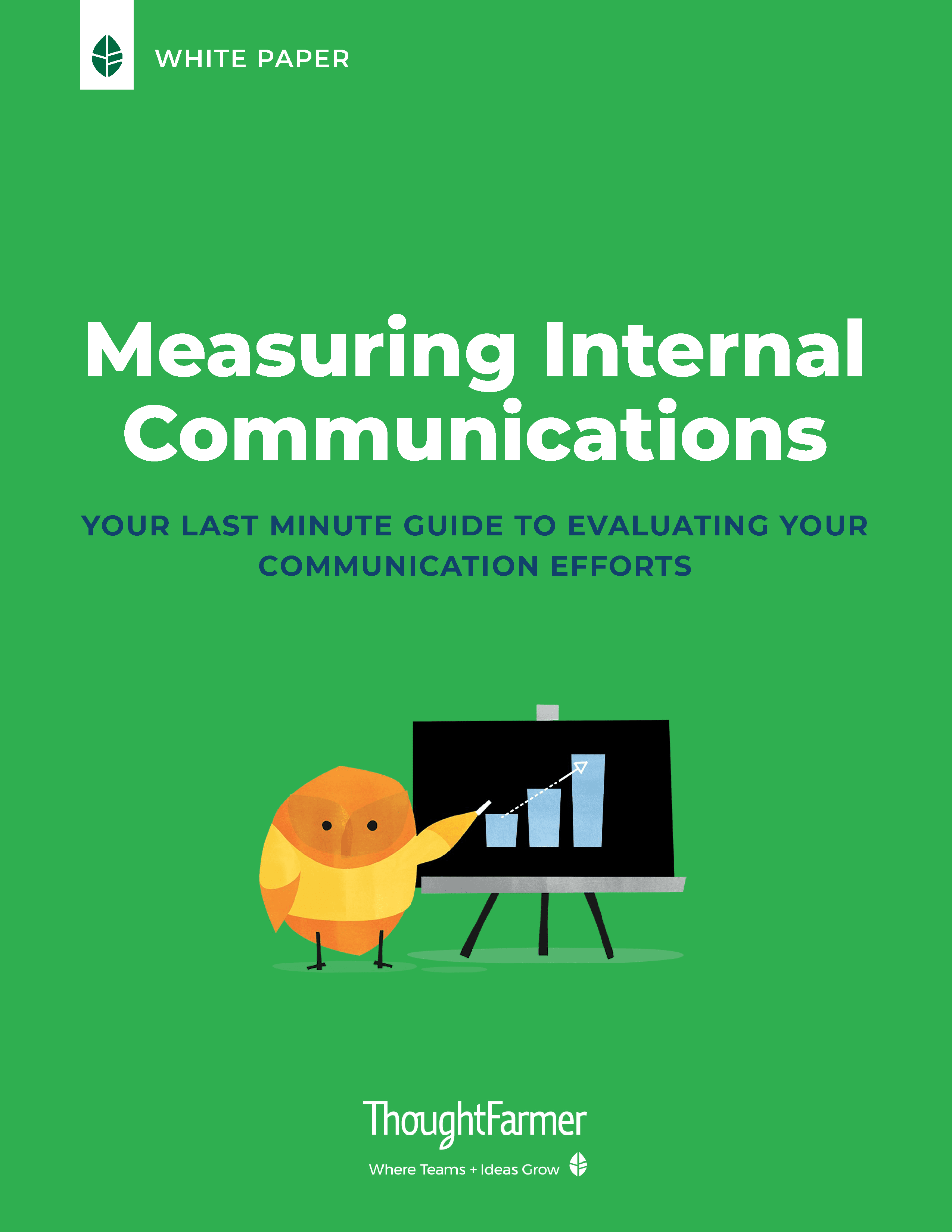 Is there a connection between employee satisfaction and productivity?
There is no shortage of data linking employee satisfaction with productivity. One study showed that satisfied and happier employees were 12% more productive, while unsatisfied employees were less by 10%. The study reported that if the employees were undervalued or not happy with the environment, the performance was impacted. 
The study also showed that the increase in an incentive at Google raised the satisfaction of employees by 37%. It is proven that if the employees are happier, they will put in their whole effort to deliver top-quality work. 
Another study from Harvard business review stated that positive work culture results in more productivity of the employees. In other words, satisfied workers are productive workers.
How to increase remote workers productivity
Despite all the research, productivity for remote workers isn't a given. Employees don't magically become more productive just because they aren't in the office. However there are a few things you can do to increase productivity in your remote employees. You have to create an environment that excites employees, makes their jobs easier, and rewards employee engagement. Here is a list of ideas to increase productivity among remote workers: 
Determine if remote is the best option
Not every job is suited for remote work. And some jobs cannot be performed remotely at all. For example, a sales cashier obviously cannot perform their job from home. Meanwhile, a developer role may be ideal for working from home. Regardless, employers should prioritize employee health and safety and monitor federal and regional health guidelines. Personal choice should also play a role. The pandemic is impacting everyone differently, so offering ways to meet employees at their comfort level provides meaningful support amidst the uncertainty.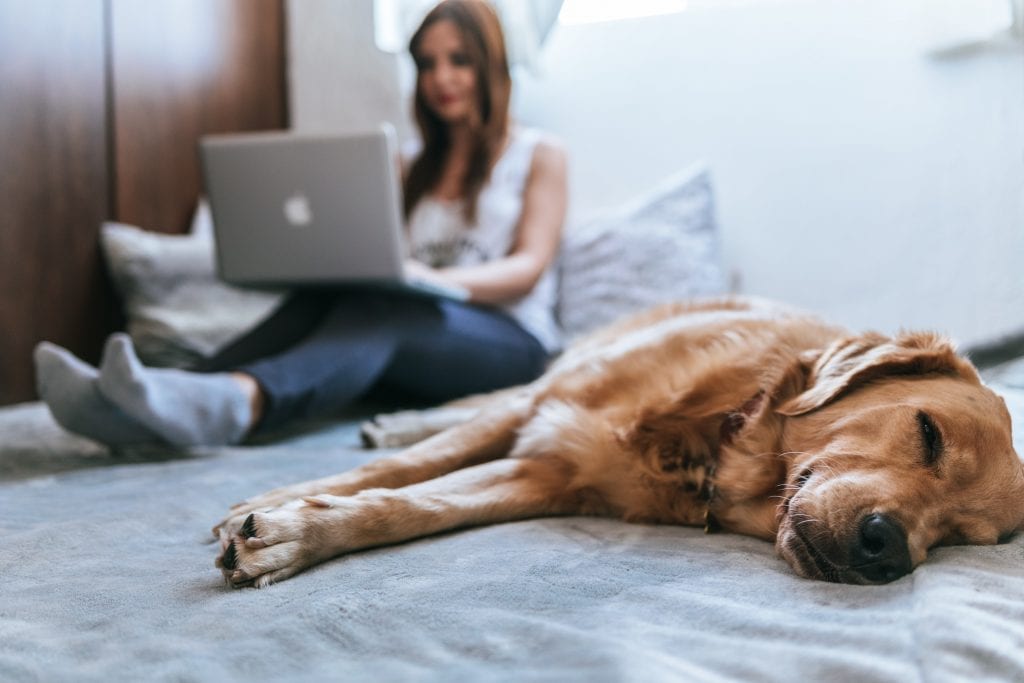 Make document and file sharing easy
If you want to increase productivity among remote workers, you need to ensure they have access to everything they would have had access to in the office. Using an intranet to upload and share documents makes it easy for anyone on the team to access every document and file they need at any time from anywhere. Employees can see who also has access and who's made edits, and they even rank and rate docs to keep important files at the top of the list.
Collaborate online
Without face to face contact, remote employees may find it challenging to collaborate and brainstorm as seamlessly as they once did. An intranet can serve as a central platform where communication occurs in real time, or asynchronously. An intranet can also make it easy for employees to update the status on their projects in real time, without wasting time in unnecessary meetings. 
ThoughtFarmer customer Hachette Publishing turned to their intranet when the pandemic forced all their employees to work remotely. Their intranet helped employees quickly surface documents and expertise. One of the greatest strengths of ThoughtFarmer is its search functionality, and the 'Best Bets' feature has been a huge success for Hachette.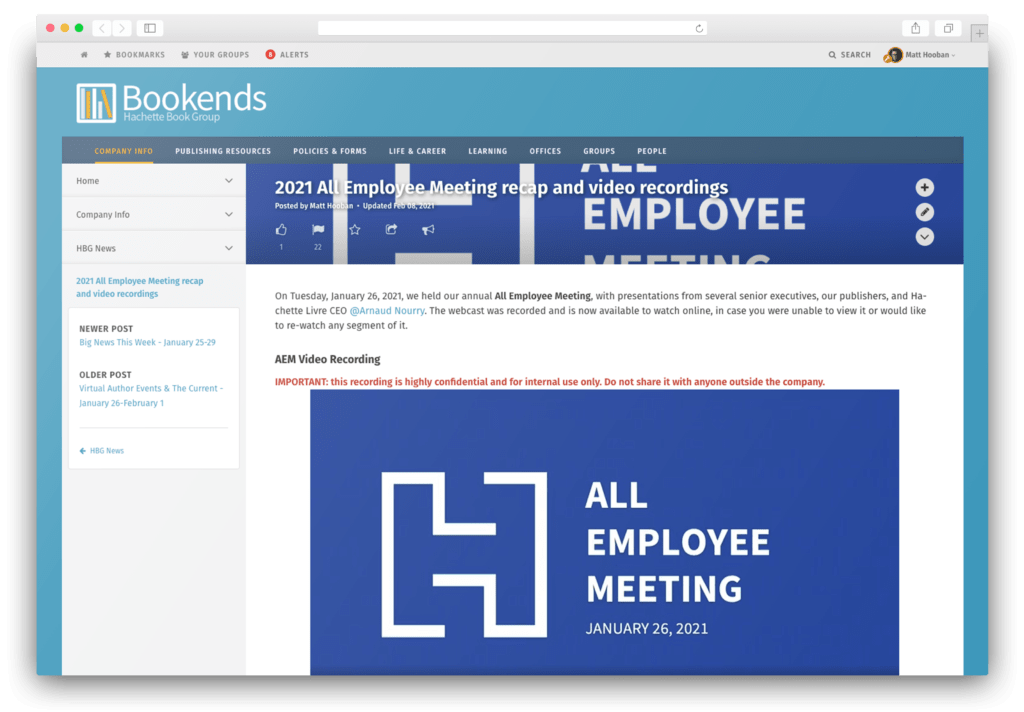 Stay organized
With communication turning online, it's easy for online collaboration tools to get cluttered. However, the last thing you want is your intranet to become a dumping ground. Take the time to prioritize intranet organization.  Delete outdated information and old documents. Organize employees into groups for departments, projects and other subsets that make sense.
Keeping intranet content organized is not only beneficial for intranet users, but it also ensures employees won't get tempted to rely on email or other communication tools. 
Create Visibility 
Remote teams face visibility challenges. Isolation from company culture, fewer informal networking opportunities and technological hurdles all play a part in disrupting the opportunities for remote team members to maintain visibility. An intranet provides many opportunities for increasing visibility. Since every employee has access, it's easy to share updates from company leadership. Meanwhile, project collaboration capabilities within an intranet ensure  employees can see who is doing what and how things are going. 
Gamify achievement
Gamification is a process that incorporates gaming elements, like badges, scores, trophies, into work and business contexts. It is powerful for remote workers because it promotes greater enthusiasm and energy towards work. It is reported that gamification can improve worker's engagement by nearly 50%.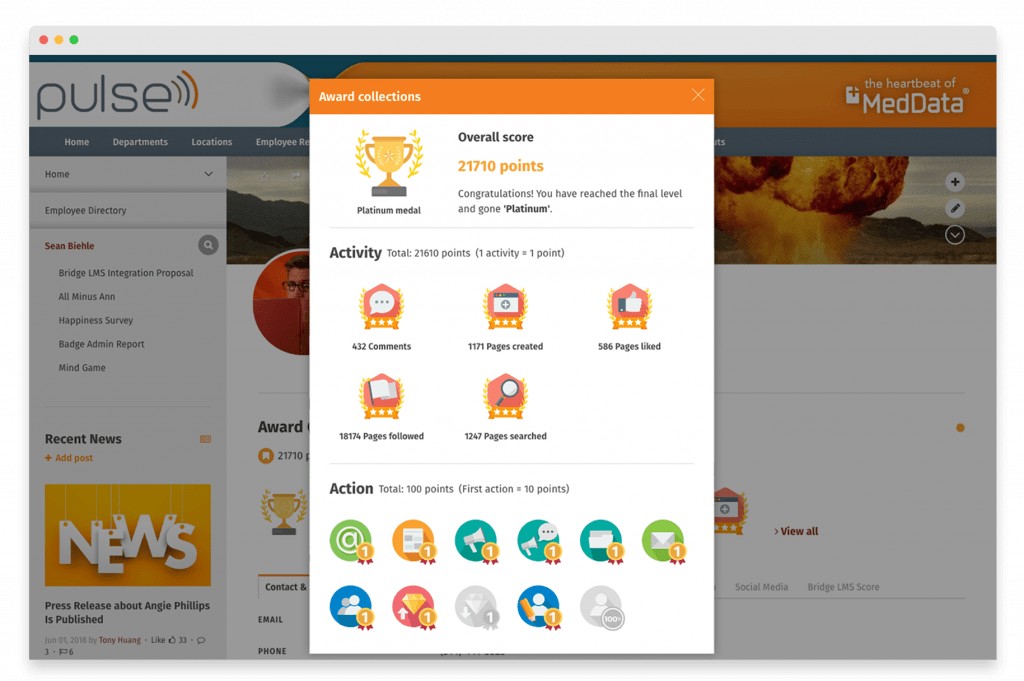 On ThoughtFarmer, Gamification is a widget-like card added to a user's profile. It works by gamifying actions (editing your profile, commenting on a news post) and activities (following, commenting, and searching for pages) and allots medals, badges, and points to the user. 
With this exciting extension, employees can collect points and earn badges that will appear on their profile! Gamification is an awesome way to get your users engaged on the intranet platform, and is easy to measure in your intranet analytics. 
Final thoughts on remote workers productivity
There's no doubt that managing remote workers creates a layer of complexity, but adopting an intranet, like ThoughtFarmer, helps to keep remote workers engaged, informed and productive, which translates directly into a positive bottom line. Just don't forget to measure your success, so you can report back on the benefits of your intranet. 
Have questions? Get in touch! We're always happy to hear from you.