Bring communications to life and spark collaboration among employees with our easy-to-use intranet software. Give your people the tools they need to be productive, informed, and engaged.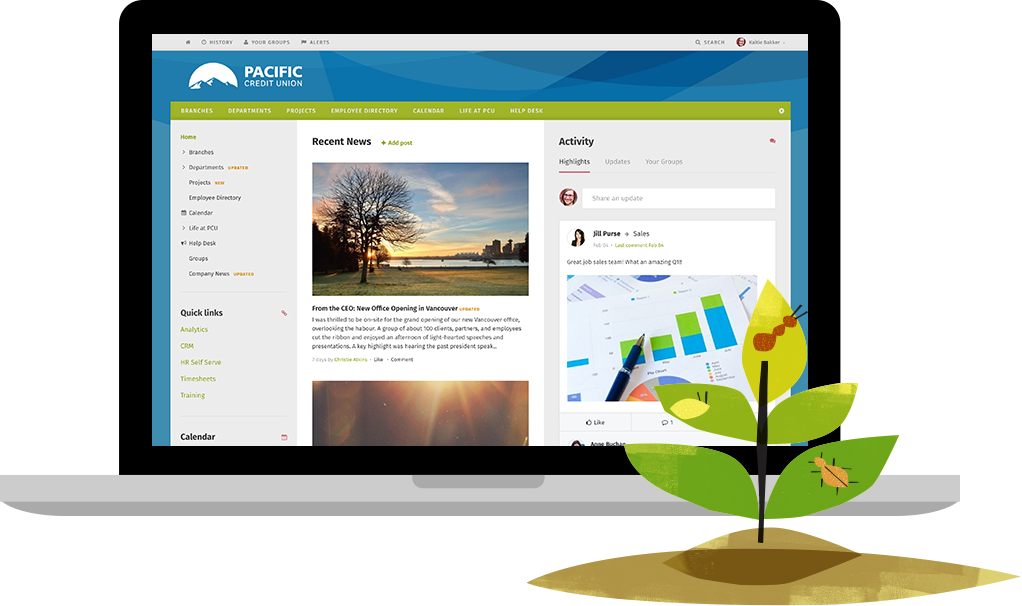 ThoughtFarmer provides up-front, per-user pricing. Choose the level of involvement you want in the maintenance and management of your intranet software. Host your intranet remotely in the cloud to ease your workload or self-host your intranet for full control.
ThoughtFarmer works with your existing systems, so setup is quick and painless. Employees can easily access your intranet with any modern web or mobile browser. For cloud, we do all the hosting work for you. If you choose to host yourself, we have simple server requirements that are optimized for performance.
Learn about our Technology