You've finally found the intranet of your dreams. The features are ideal, the support is outstanding, and the usability is excellent. 
There is just one problem. Your organization is poised for some serious growth. 
So the next question is, is your intranet scalable? 
Scalability is a crucial factor to consider when choosing a new intranet. As your business grows and evolves, your intranet should be able to scale up to meet your changing needs. 
In this blog post, we will explore the importance of scalability for intranet software and how organizations can ensure their intranet will grow with them.
What is Scalability?
Scalability is defined as the ability of a system or software solution to handle increased workload and traffic without sacrificing performance or stability. In the context of intranet software, scalability means that the software can accommodate the growing needs of your organization, whether that's an increase in users, data, or functionality.
Have you been tasked with creating an intranet RFP?
Our intranet RFP guide will ensure you end up with a scalable solution.
Learn more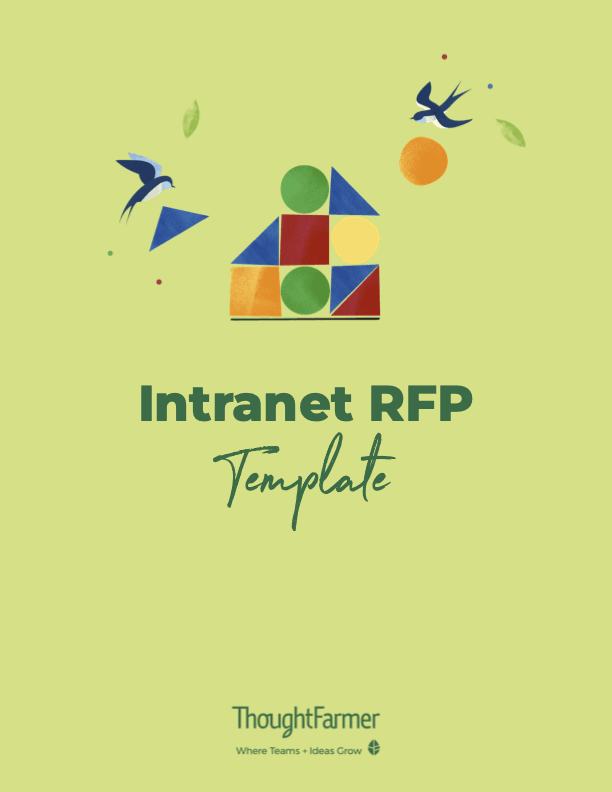 Why is Scalability Important for Intranet Software?
Without scalability, your intranet may become slow and unreliable, causing frustration and reduced productivity for your employees. In extreme cases, your intranet may even become unusable, which can lead to significant business disruptions.
How to ensure you have a scalable intranet
Plan for growth
If you haven't yet chosen an intranet solution, now is the time to think ahead. Your intranet should be able to accommodate growth in the number of users, data, and functionality. By planning for growth upfront, you can avoid the need—and headache— to switch to a new intranet solution down the road.
(See how Corus Orthodontists chose an intranet solution that would work prior and post expansion)

Choose a cloud-hosted platform
Look for solutions that can easily scale up as your organization grows without significant performance degradation. Cloud-based solutions especially are built to be scalable, making it easier to users, storage space, and additional functionality as needed. 
Verify pricing
Some vendors charge on a per-user basis. This means that larger organizations may pay less for each employee. However, you could be hit with a higher overall cost if your number of employees falls at the top end of a price bracket. So make sure you verify what the price will be with more employees. 
Enquire about governance

You might not care so much who has access to what in a small company, but as you expand you will likely have evolving thoughts on who can post content, share files, and distribute information. Look for a solution that has flexible permissions without complexity. 
Ensure high availability and support
Your intranet software should be highly available, meaning that it can continue to function even in the event of hardware failures or other disruptions. If you launched a new intranet when your organization was smaller, the vendor may not have the ability to support your growth. And the larger your organization is, the more employees will be impacted during downtime. 
Consider integrations 
The tools and tech you rely on now might not be the ones you require in the future—especially if your organization is involved in a merger. This is why it's important to ensure your intranet supports multiple integrations. 
Security
Lastly, you will need to ensure your security won't be compromised as your organization grows, and you add additional users to your intranet. By having a solution that scales securely with your organization, you can also avoid shadow IT, where employees turn to tools not approved and authorized by the company.  
As you can see, scalability is essential for intranet software because it ensures that your intranet can continue to meet your organization's needs as it grows. 
By planning for growth, choosing a scalable platform, ensuring high availability, and monitoring performance, you can ensure that your intranet will grow with your organization. By selecting the right intranet software solution, you can improve communication, collaboration, and productivity, and ultimately achieve your goals more effectively.
Have questions? Get in touch! We're always happy to hear from you.