One of the amazing things about ThoughtFarmer is just how customizable it is. 
As you may recall last year, we showcased some of the exciting ways to inject holiday spirit into your ThoughtFarmer intranet—like with falling snowflakes. 
Now, with our Falling Fun card, you can easily add some fall flavor to your intranet. ThoughtFarmer users can pick and choose any image—snowflakes, autumn leaves, emojis, money etc.—and configure it so that the images fall on a page(s) of your intranet.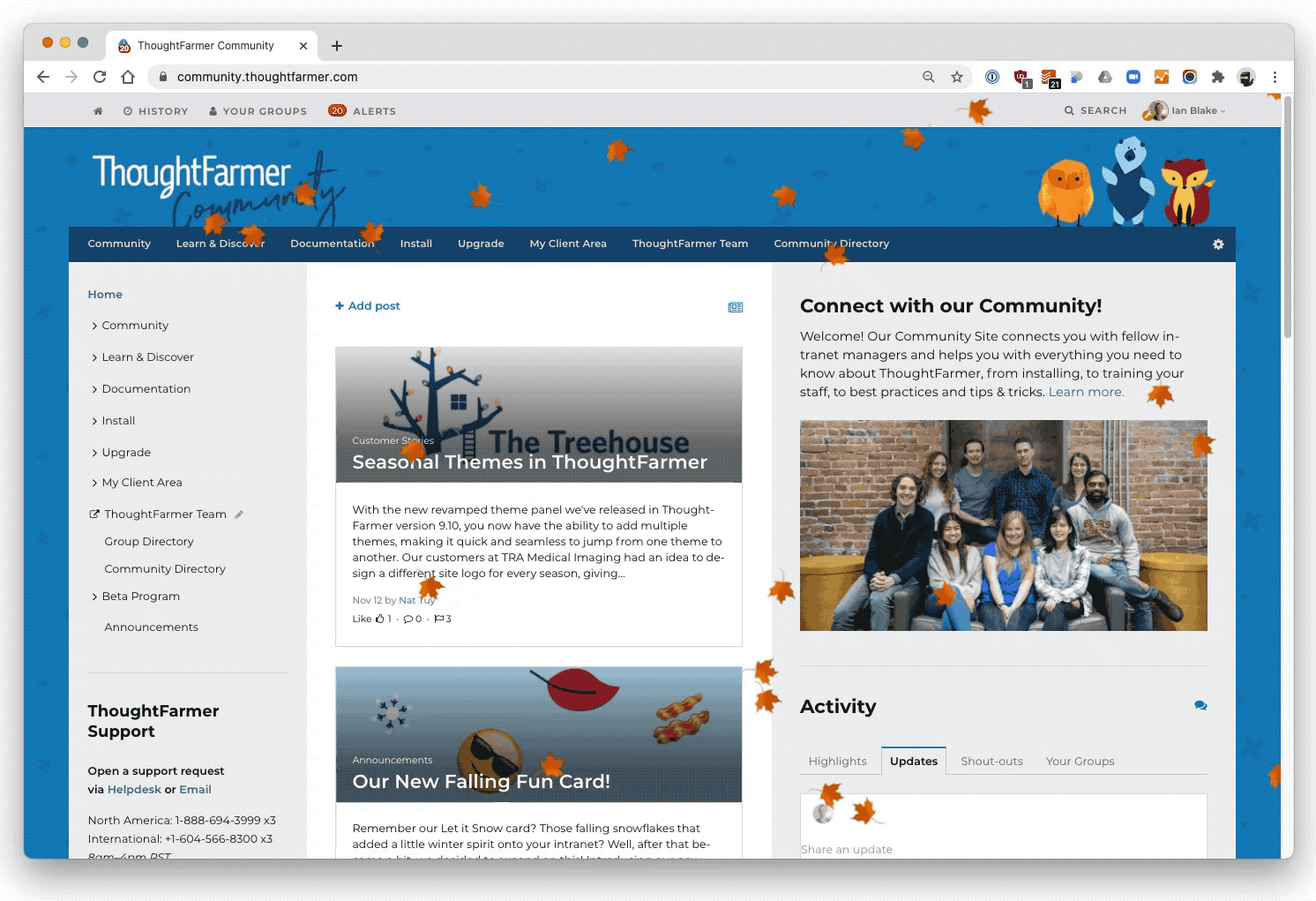 Looking for further customization?
In the latest version of ThoughtFarmer users can add multiple themes, which makes it easy to jump from one theme to another. One of our customers, TRA Medical Imaging, designed a different site logo for every season, giving their intranet a new and refreshed look every few months! 
If you like this blog, you'll love our newsletter
From workbooks and whitepapers, to blog content and best practices, our monthly newsletter is full of great content, advice, and expert insight.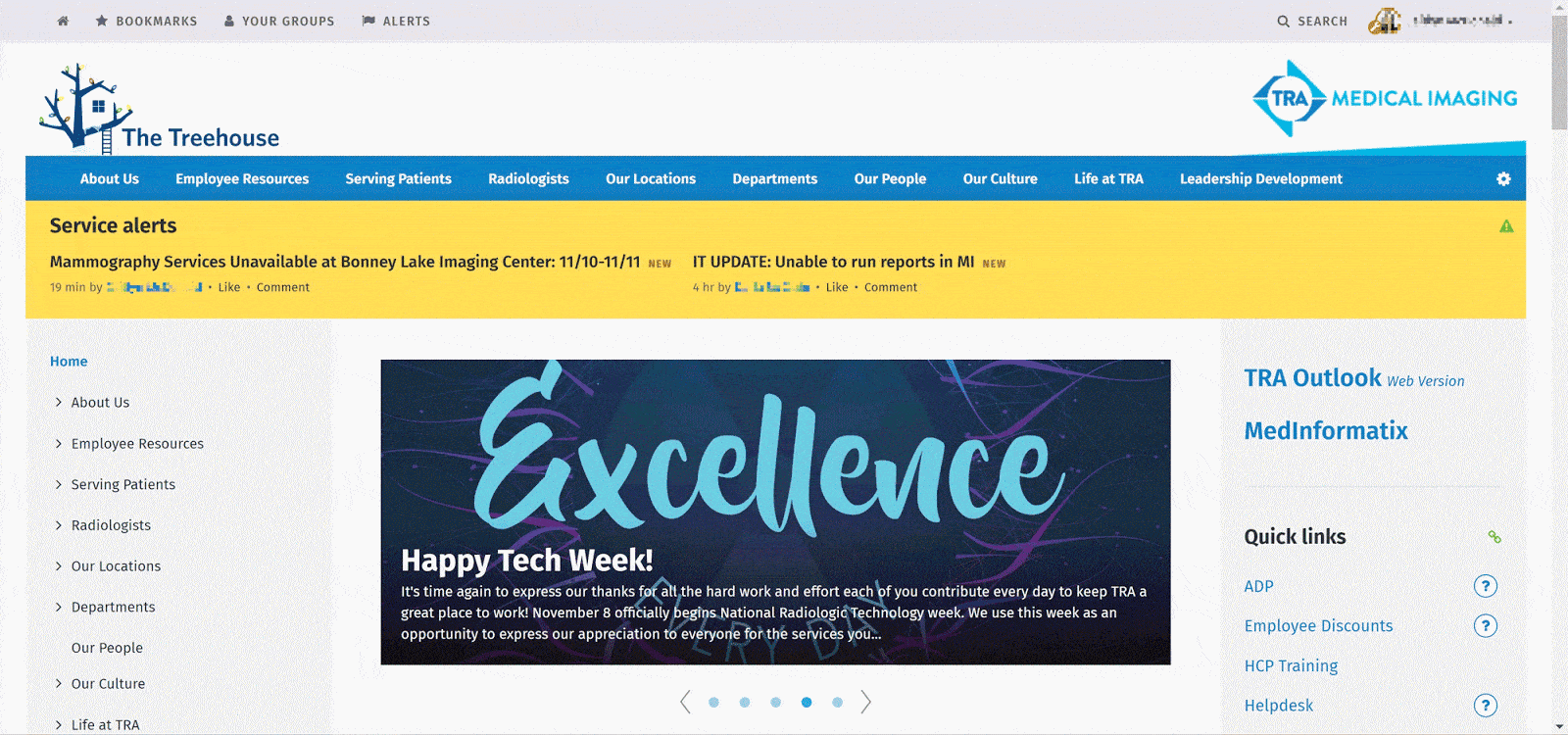 Unlike some intranet platforms that are restricted and support only limited branding, ThoughtFarmer supports the ability to enhance your intranet. Some specific customizations carry a fee, but the customizations available above are free for all Thoughtfarmer users.  
Customizations can also be a silly way to inject some humor into your intranet (we actually have our own Justin Timberlake theme where multiple 'Justins' fall throughout the page).  
If you really want to take intranet creativity to the next level, consider reaching out to our professional services team. Tim Schiller is a master at whipping up creative and clever customizations—you would be surprised at some of the requests he is able to accommodate. 
For further information on all the customization and add-ons available on ThoughtFarmer, please contact our Professional Services team to learn more. 
Have questions? Get in touch! We're always happy to hear from you.