The early days of the COVID-19 pandemic were a strange and chaotic time for workplaces around the world. 
Many organizations went from asking themselves if a remote work environment was a possibility, to it becoming the only viable option. Almost overnight, millions of people around the world traded their daily commute for a short walk to the kitchen. 
For the most part, it was a successful transformation. Liberated from the confines of a physical office, some employees found themselves thriving during the pandemic. This challenged the previously held assumption that remote work environments hinder productivity. Even occupations we never could have envisioned working remotely—lawyers, financial planners, doctors, therapists—all transitioned successfully. 
By early summer, as restrictions began easing in some areas, the attention shifted to bringing people back into the workplace. But employees weren't exactly begging to come back—at least not in the same capacity as before. The pandemic had forever changed us, and there was no turning back. Employers suddenly found themselves at a crossroads, trying to appease employees while balancing business and productivity goals. 
This paved the way for a new workplace model: The hybrid workplace. 
What is a Hybrid workplace? 
The hybrid workplace is a business model combining remote work with office work. Similar to how schools offer a hybrid learning approach, a hybrid work environment blends in-office work with remote work. 
Hybrid work includes increased freedom and autonomy around when to work, and where. It generally allows employees the opportunity to fit work around their lives, rather than structuring work around fixed hours logged into an office. For many employees (and employers) it's an ideal scenario as it combines autonomy with sociability and structure. 
A hybrid workplace may look different among organizations, but it typically includes the onsite presence of a skeletal staff, while others are free to come and go as they please, within reason . It could be the same employees mandated to be onsite, or it could include a staggering of different people present on different days or times. Or, there may simply be specific days where employees are requested to attend in-person meetings. 
A hybrid approach aims to provide an optimal balance of productive work with reduced stress and less commuting.
What does a well executed hybrid workplace look like?
See how our customers leverage their intranet to engage remote and in-office employees.
Download now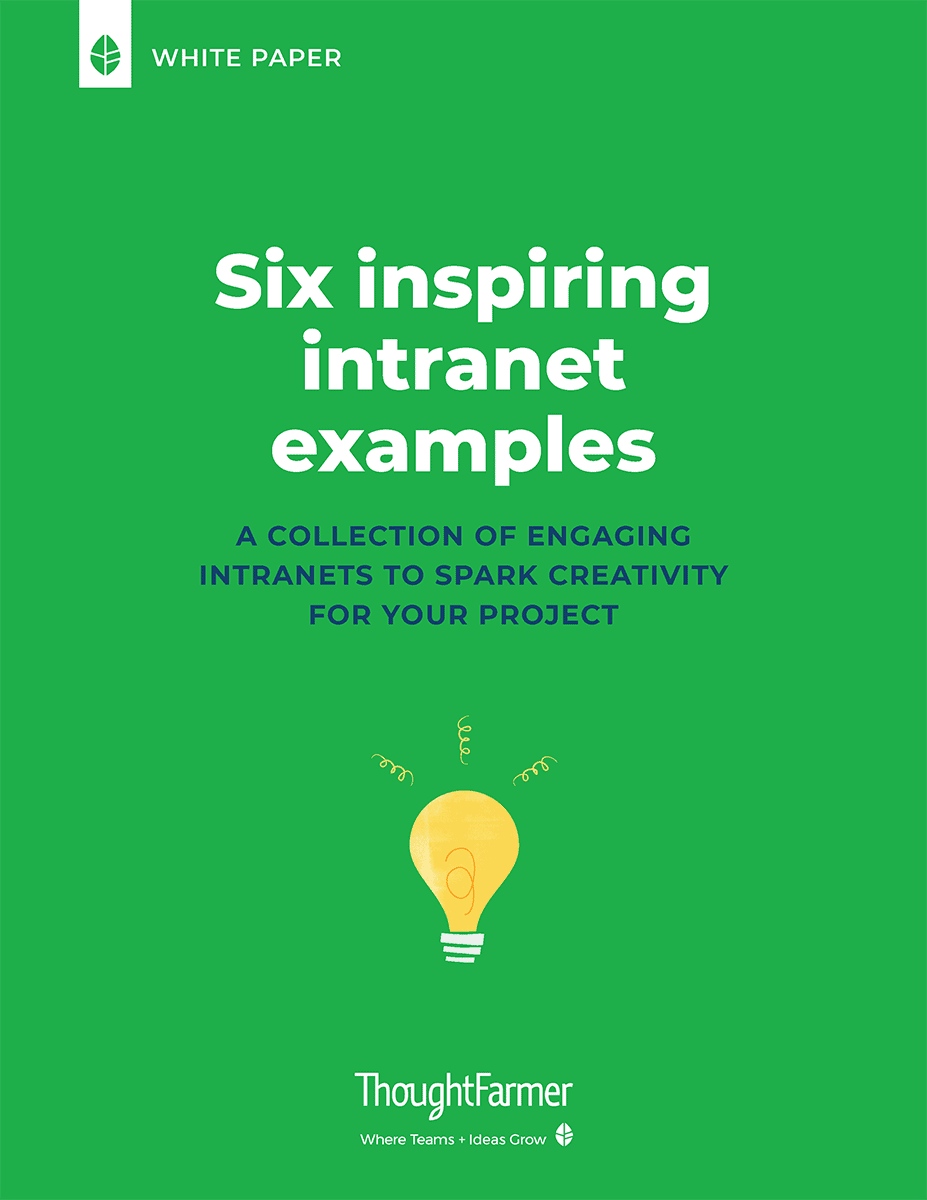 What do employees want? 
A study by Boston Consulting Group revealed that 75 percent of employees who have transitioned to or remained remote during COVID-19, are at least as productive in performing their individual tasks as they were before the pandemic struck. And about half report that they are at least as productive on collaborative tasks that normally would be performed in conference rooms. 
Another survey revealed that 55 percent of US workers would prefer a mixture of home and office working. And according to a recent survey of Google employees, sixty-two percent want to return to their offices at some point, but not every day. For this reason, the company is working on hybrid models for future work. 
Fuelling some of the anxiety about a return to office is the lack of safety associated with public transportation. In a study of 3,500 workers worldwide, 81 percent of participants said they used public transit to commute to work, and of this group, 67 percent were at least moderately concerned about commuting when they return to work during the pandemic.
The pros of a hybrid workplace model
A hybrid workplace prioritizes the employee, and encourages a stronger work-life balance. It additionally can help ease anxiety employees may have relating to returning to a public workspace, and those noted above relating to public transit. This is particularly critical for those caring for, or who themselves, are immunocompromised. 
A hybrid workplace is also a more economical workplace. With less reliance on large scale offices, organizations can save thousands of dollars in real estate and office maintenance costs. 
Organizations offering a combination of in-person and remote employees will also have a larger talent pool to work with, as they will no longer be confined to hiring employees in specific geographical regions. 
Additionally, a hybrid workplace can help build a crisis resilient culture by preparing organizations for potential future lockdowns. With many employees already working from home, your workplace can easily adapt back to a fully remote environment if necessary. 
Finally, a hybrid workplace can reduce the spread of contagious viruses, as employees can choose to work from home if they are feeling unwell. 
The cons of a hybrid workplace model
As some critics have pointed out, the hybrid workplace model isn't without its flaws. Not all of us have the luxury of quality internet access, designated home workspaces, or distraction free environments. And obviously remote work or hybrid work isn't an option for frontline workers like many employed by hospitals, factories, and law enforcement. 
A hybrid environment may additionally put employees who cannot work in the office at a disadvantage of those that can. For example, consider a scenario where one employee is unable to attend an in-person meeting. Even if they join via video, there are potential side conversations they may miss out on. Female employees in particular may be at a disadvantage, as they are disproportionately expected to care for young children, and thus unable to return to an office environment. 
There is also concern that employees 'seen' in the office will be viewed as providing greater output. Remote employees may feel passed up for opportunities because they are less visible than those who return to the office. This could be especially problematic if leadership are the ones present in the office. In other words the physical office should not hold more power than a remote office. 
Equally important are the challenges associated with collaboration and communication. With two different experiences to manage, there is increased risk that one group may feel excluded in crucial conversations.  
Such scenarios highlight the importance of a robust hybrid workplace plan. If not properly executed, a hybrid workplace could create a divide between those who work in the office and those who don't. 
How to implement a hybrid workplace model
Say hello (again) to your intranet 
The hybrid work environment may be new, but the challenges associated with connecting and communicating with employees aren't. The good news is that these problems were solved a long time ago with intranet software. Long before COVID-19, organizations around the world depended on their intranet to increase knowledge management, communication, innovation, efficiency, and resilience. Modern intranets take it one step further by automating a variety of business processes, like those involving paper forms. 
Intranets play a key role in the success of a hybrid workplace by providing centralized repositories for ever changing information related to the pandemic. Intranets also make it easy for communicators to understand if employees have read important announcements. 
Finally, intranet software enables asynchronous collaboration, so employees can stay focused and on-task.
Include your employees in the process
There is a greater chance your hybrid workplace initiative will be successful if employees feel included in journey and related discussions. This could be accomplished through employee surveys, where employees are asked for input on how they feel about returning to the workplace. 
Make it safe
Any return to the physical workplace must satisfy all health and safety requirements. Guidance can be found by contacting local health or work safety authorities, and should aim to answer questions relating to maximum amount of employees allowed in a workplace, cleaning and hygiene techniques, employee communication, social distancing guidelines, and risk assessment. 
Establish an even playing field
As mentioned above, not every employee may be able to return to a physical workplace. This could include those caring for either young children or an elderly parent, those dependant on public transportation, and those with anxiety who simply don't feel safe returning until a vaccine is developed. It is therefore important to ensure that employees who continue to work remotely are provided the same opportunities for success as those who return to the office. 
Don't neglect your culture
A hybrid workplace requires the management of two distinct employee experiences, making it challenging to retain and grow a unified workplace culture. Again, it's about investing an equal amount of effort into your at-home employees as your in-office employees. Virtual social hours video townhall meetings, and the continued usage of online collaboration platforms can help keep all employees connected to your shared values and goals. 
Communicate your plan
To ensure the best outcome for a hybrid workplace initiative you must ensure it's carefully communicated to all employees. Employees must understand their expectations, as well as what they can expect from their leadership. 
In conclusion
If there is a silver lining in 2020, it's that the pandemic has empowered us to re-imagine the workplace, and the opportunities to optimize it. But for the hybrid workplace to be successful, it must be well planned and executed, and not treated as a novel experiment. 
While the hybrid workplace may seem like an answer to a temporary problem, it's really a solution for the future of work. It's about finding ways to structure and balance work, safety, communication, and mental health. 
The pandemic will eventually end. And when it does, the workplace will be a happier, healthier, and more productive place than before. 
Have questions? Get in touch! We're always happy to hear from you.