What does it take to launch a high-quality, bug-free enterprise application? Carmen Zhuang got to find out first hand during her co-op term at ThoughtFarmer. Over the last seven months, she worked alongside our awesome team to detect bugs and strengthen the quality of our social intranet product. As she leaves ThoughtFarmer to pursue the rest of her Computer Science degree, here is what Carmen had to say about her experience.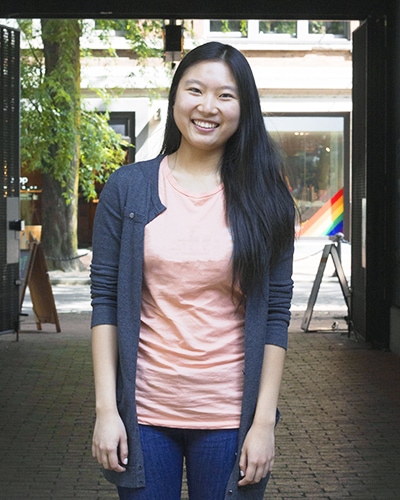 What was your  experience like at ThoughtFarmer?
My internship at ThoughtFarmer was great. As a new member joining the team with no prior knowledge of the product or work experience, everyone was welcoming and eager to help. Working in an office is very different than being in school. It was fun to come into work and focus on one task for a length of time. Being able to collaborate with hardworking and talented people helped me learn a lot over the last seven months.
What did you learn?
If you like this blog, you'll love our newsletter
From workbooks and whitepapers, to blog content and best practices, our monthly newsletter is full of great content, advice, and expert insight.
January was an exciting time to be hired on at ThoughtFarmer. They were about to launch version 8 of their software which included a number of big enhancements. Changes were made to the edit and gallery pages, so I was able to learn how to manually test those for bugs. Working on these projects taught me a lot about what aspects need to be tested and what details I should pay attention to when writing regression tests.
Would you recommend doing a co-op at ThoughtFarmer to other students?
I would totally recommend doing a co-op here. From day one my manager, Jen, was dedicated to my development. At check-ins she always asked how things were going and if there was something I wanted to learn that I hadn't had the chance to yet. This was important, because I joined the co-op program to gain work experience to supplement my education. I leave ThoughtFarmer having learned how to write regression tests and API integration tests, as well as the basic process behind product development. Those were two things I was excited to explore and I'm thrilled I can take that knowledge with me onto future opportunities.
Learn more about what it's like to work at ThoughtFarmer (and our parent company OpenRoad) and check out our current opportunities.
Have questions? Get in touch! We're always happy to hear from you.