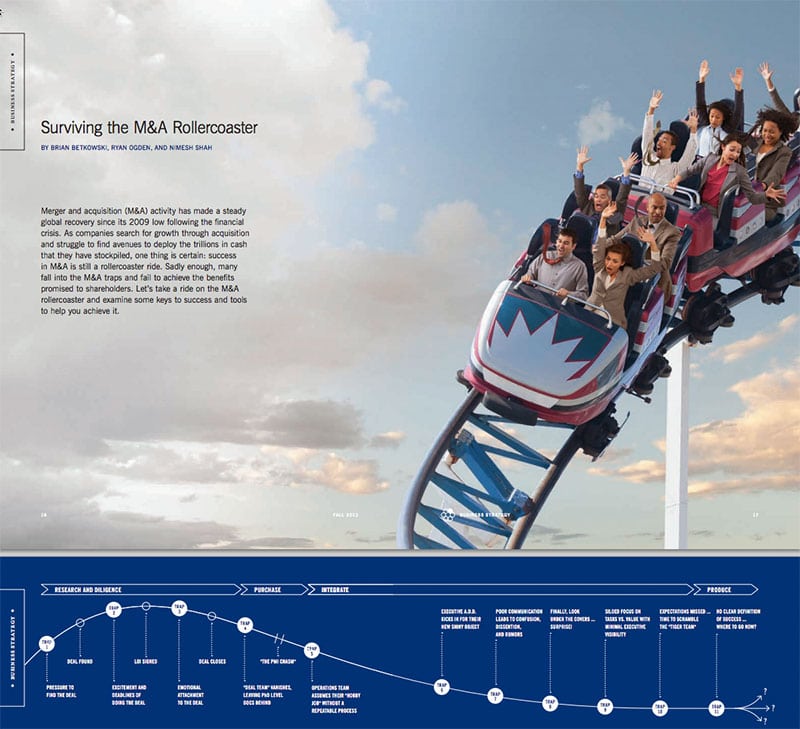 In a new white paper, consulting firm Jabian identifies "11 Traps of M&A". Describing the M&A journey as "a rollercoaster ride of highs and lows", Jabian lists traps such as:
Emotional attachment to the deal
'Deal Team' vanishes leaving PhD-level docs behind
Poor communication leads to confusion, dissension and rumors
For each trap, they suggest keys to success. To be successful with communication, Jabian advises: "Communicate early, often and honestly. It is ok to communicate to your organization that you are still figuring out a plan. That is better than the rumour tree making up your plan for you."
If you like this blog, you'll love our newsletter
From workbooks and whitepapers, to blog content and best practices, our monthly newsletter is full of great content, advice, and expert insight.
The white paper also details the results of a survey Jabian conducted with 159 North American M&A professionals. 81% of executives surveyed said culture is the most important factor to an integration team working to combine two organizations.
Have questions? Get in touch! We're always happy to hear from you.