Prior to a company-wide deployment of a new intranet, many companies conduct a pilot with an initial group of users. Here are a few suggestions on making that pilot a success.
Tip #1: Pilot around a specific event or project
Before eHarmony purchased our intranet software, they piloted ThoughtFarmer by using it for all the collaboration around a 3-day off-site meeting with the senior team. That real-world scenario let them see how the software would perform under real use.
Without a real-world scenario, pilots devolve into random clicking that might test edge cases but does little to test how successful the intranet will be in real life.
Some real-world events or projects that you could use for a pilot:
An off-site strategy meeting
An upcoming tradeshow
The intranet project itself
Tip #2: Choose the right group
Size: Don't make your pilot too big, or it will become as big a job as launching to the whole company. But don't make it too small, either: You need enough people participating to make it interesting. 10 to 50 people is probably good.
Attitude: Choose keeners — people who aren't afraid to try new things or to use new technology. Choose people that will be enthusiastic about the potential for open collaboration at your company.
Seniority: Try to get one or more people from the senior team to actively participate in the pilot. If they set the example, the rest of the pilot group will be more likely to actively participate and view the pilot as important.
Tip #3: Include an influential senior person
If you don't hold the budget, get the involvement of the person who does. If that's not possible, involve a senior person who can make things happen. Your pilot can't be successful unless it influences the people who hold the purse strings.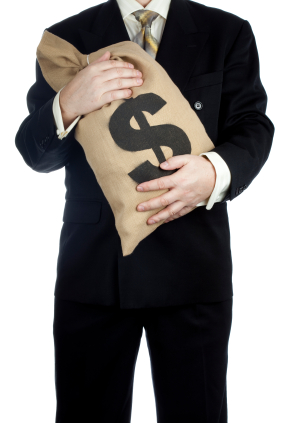 You need to influence the people who hold the purse strings

Tip #4: Set up a basic navigation structure

Blank slate = bad. No one knows what to do with a blank intranet. So set yours up with a basic navigation structure.
Sample top-level navigation structure:
People (or Staff Directory)
Locations
Projects
Departments
Tools & Links
You might also try building out the information structure underneath some of the top-level items:
Departments

Finance
HR
IT
R&D
Sales & Marketing
Caution: Be careful not to be too granular in the way you define the initial information structure, or your intranet might seem too restrictive. With a collaborative intranet, it's easy to move pages if you need to subdivide or rearrange sections in the future.
See the WikiPattern on Scaffolding for more information.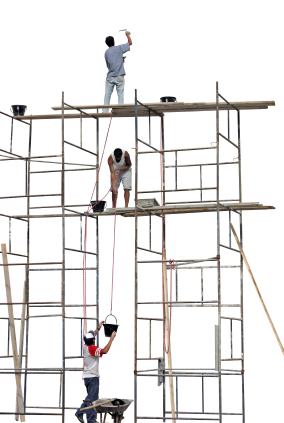 Blank slate = bad. Set up scaffolding in advance
Tip #5: Populate some initial content
Users learn by example. If users see lots of examples of how others have populated content, they find it easy to imitate. Social intranets are generally easy to use — as long as users see that something is possible, they can usually figure out how to do it on their own.
Users. User profiles are a central part of any intranet. Populate them with an initial import from your directory system, importing as much data as you have available.
Barnraising. You can populate a whack of content in a single day. Try getting 4 or 5 of your pilot members together for an all-day barnraising. (Penn State University used a barnraising to populate content prior to their hugely successful intranet launch.)
Give users a reason to return. In the early stages of the pilot, make sure there's something new on the home page every single day. News items, polls or the cafeteria lunch menu work well for this.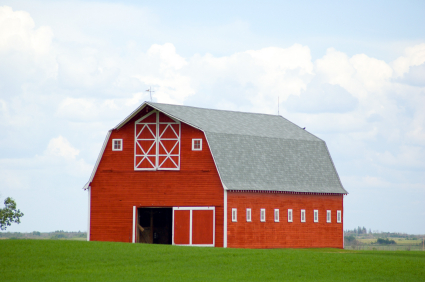 Hold a barnraising to populate some initial content
Tip #6: Set up email notifications
Many social software solutions can send you an email when someone responds to your comment or edits a page you've created. Make sure these notifications are enabled — they keep online conversations flowing and drive repeat traffic to the pilot intranet. (See how ThoughtFarmer handles email integration.)
Alternatively, you can rely on RSS feeds for these notifications. But RSS may still be poorly used or understood by many people in your pilot group.
Tip #7: Assign specific tasks to pilot group
Assign your pilot group specific tasks to accomplish with the intranet that support the event or project you identified in Tip #1. Sample tasks:
Add a photo of yourself and detailed background information to your profile
Use the intranet to share the agenda of your next meeting
Forward a valuable email thread to the intranet (if it supports automatic page creation from emails)
Tip #8: Promote, launch and follow up
Promote. Prior to the pilot, send several email communications to your pilot group to get them excited about participating.
Launch. Have an event to launch the pilot. If you're in a single office, reserve a boardroom, do a short demo, assign tasks, and eat some doughnuts. If you're in several offices, launch via a web conference.
Follow up. Schedule group or individual follow-up meetings for the week following the pilot launch. See how users are doing with their tasks, and answer their questions. A weekly or biweekly group meeting to review progress will help keep things moving along.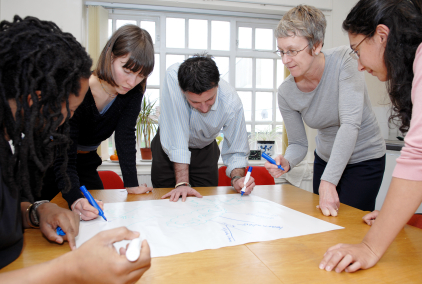 Brainstorm your top usage scenarios at the outset of the project
One more tip: Usage scenarios
Before you commence a pilot, describe your top 5 usage scenarios. Here's a sample usage scenario we developed when working on a ThoughtFarmer project with Vancouver Coastal Health:
Problem: Dr. Tom has a patient on both a beta-blocker and calcium channel blocker. The patient presents with ongoing GERD symptoms. Dr. Tom would like to prescribe ranitidine as it does not have the same drug interactions as cimetidine. Dr. Tom needs to find and print the special authority form on the intranet.
Possible solutions:
1) Dr. Tom searches on "special authority form". He finds the PDF form in the search results and prints it.
2) Dr. Tom navigates to Forms > Department of Health > Special Authority Form. He sees the PDF form and prints it.
3) Dr. Tom navigates to Common Conditions > GERD > Medications. Under the subheading ranitidine, he finds a description of the drug and a link to the special authority form. He follows the link, see the PDF form and prints it.
Usage scenarios keep your project focused and ground the pilot in a real-world environment.
In contrast, how do you make a social intranet pilot fail? See Dion Hinchcliffe's 14 Reasons Why Enterprise 2.0 Projects Fail.
Have questions? Get in touch! We're always happy to hear from you.