It's time to get festive! It's the year of the Rabbit (兔), the fourth year in the 12-year Chinese zodiac cycle.
The rabbit is the luckiest of all the zodiac animals—but maybe don't spend all your money on lottery tickets just yet! 
To help celebrate the Lunar New Year (also Chinese New Year) that begins on January 22, we've put together a few ways to  learn about traditions. 
Participate in cultural learning
Acknowledging religious and cultural holidays is an important step towards fostering diversity and inclusion in the workplace. 
Chinese New Year is a 15-day celebration that celebrates all things positive while wishing peace, longevity, health, and luck for the new year. It focuses on starting fresh for the year and removing anything negative. This history of the Chinese New Year goes back over 3000 years and originated within the Shang Dynasty. 
Take the time to educate employees on the history of the Lunar celebration and its meaning by creating a post on your intranet. From there you can add links to educational resources, local festivals, or a photo gallery. 
Decorate your office or virtual workspace
An easy way to celebrate Chinese New Year is to decorate your workplace (or intranet).  Red lantern decorations are very traditional for Chinese New Year celebrations as they symbolize wealth, fame, and prosperity.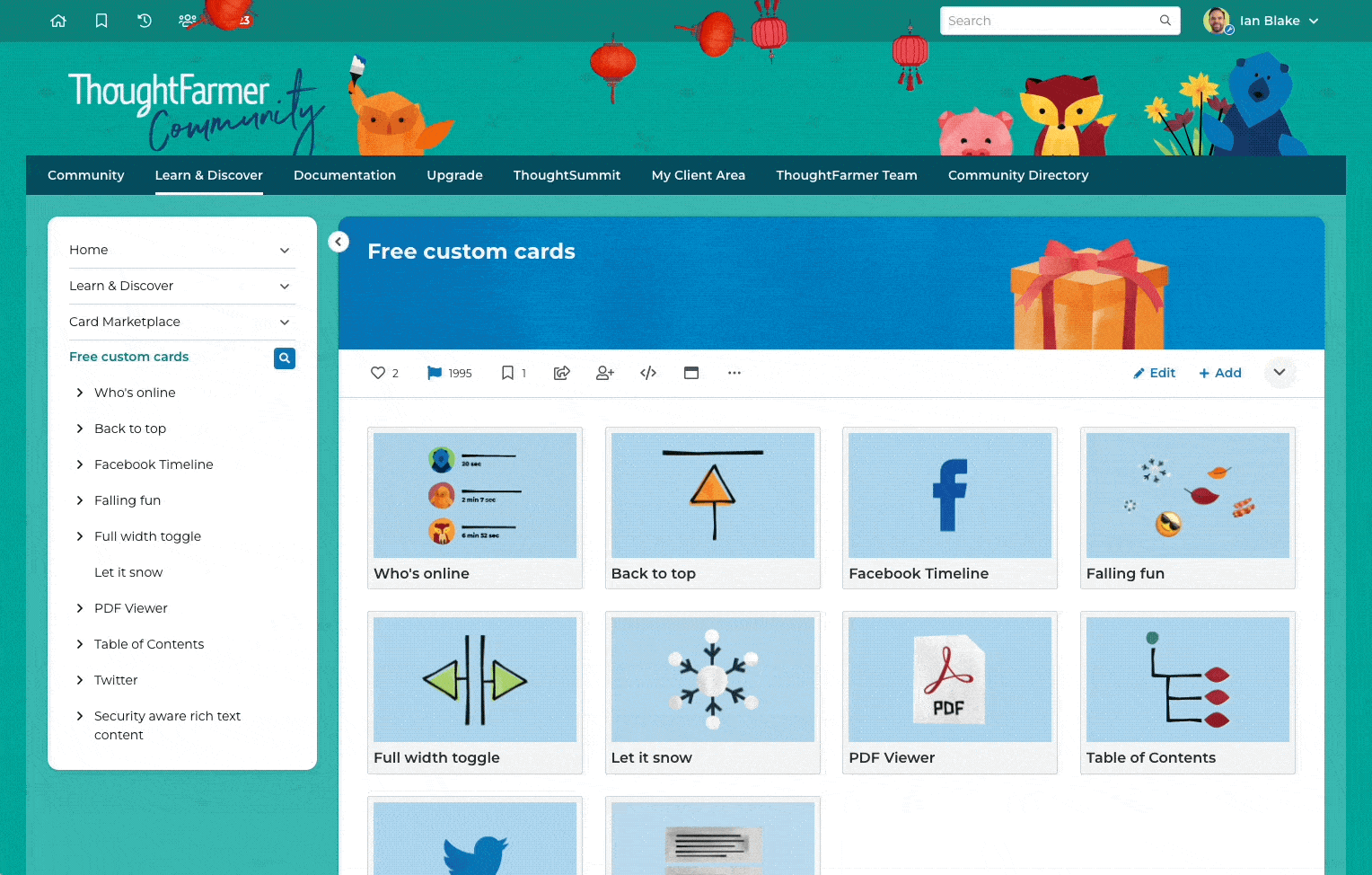 Red envelopes are also associated with Chinese new year.  Red is associated with luck, happiness, and good fortune, so when you hand out red envelopes with money, you are wishing your colleagues blessings, happiness, and prosperity! 
Clean your workplace/workspace
While tidying up may not seem relevant to Lunar New Year, it is traditional for families to clean their houses and the areas surrounding before the start of the new year. The word dust in Chinese is a homophone for old, therefore cleaning your house is symbolic of driving away the bad luck of the previous year to allow for a new start. This spring cleaning typically takes place on the 28th of the last month of the lunar year.  
Celebrate with a traditional lucky lunch
If the majority of your employees work onsite, why not organize a cultural potluck? A potluck to celebrate the Chinese New Year is the perfect way to encourage diversity and inclusion within your workplace.
Dumplings are not only delicious, they also represent wealth and prosperity. Noodles represent a long life, and tangerines represent good luck. 
You could also organize a prosperity salad, also known as Yu Sheng. It typically consists of a platter of salmon with shredded carrot, white radish, green radish, cucumber, pickled ginger, sesame seeds, sesame oil, spices and more.
Attend a traditional celebration 
Lunar New Year is a festive occasion around the world. Grab some colleagues and take a field trip to your local Chinatown to take in the sights, sounds, and smells of this celebration. Enjoy a festive lunch, catch a dragon dance, or attend a lantern parade. Don't forget to share photos on your intranet afterwards. 
Let's "hop" into 2023, together
True DEI is about bringing your full selves to the workplace; and this includes cultural backgrounds. Lunar New Year is an occasion for millions across the globe, and something your employees already celebrate. 
Learning more about your colleagues and their cultural backgrounds is a great way to build inclusion and, in turn, employee engagement. 
On behalf of the ThoughtFarmer team, we want to wish everyone prosperity and good fortune throughout this Lunar New Year. 
Have questions? Get in touch! We're always happy to hear from you.