If scrolling through Instagram and TikTok feels more engaging than reading lengthy news articles, you aren't alone. 
But why is that?
Hint: It's the visuals.
We've all heard the saying, "A picture is worth a thousand words." Nowhere is this more true than your intranet. With the endless stream of emails, IMs, reports, memos, and corporate updates fighting for employees' attention, our ability to effectively use visuals in our communication is critical.
Research shows that high-impact and relevant visuals in our content benefits employees and the bottom line. Employees experience a 67% improvement in productivity when viewing visuals in place of text. In addition, pairing text with relevant images results in 65% information retention, compared to 10% with text alone. Visual communication can also help employees connect to corporate values and inject fun into their work, which strongly correlate with job satisfaction.
The Challenges with Finding and Using Images
The benefits of using images to support our content are clear, but finding the perfect image isn't always easy. If you don't have a vast image library to choose from, employees may search Google to find one. Not only does this process take time, but it can also put your business at risk of copyright infringement and reputational damage. Licensing images is possible, but doing so can get expensive, ranging from a few hundred dollars to the thousands.
Images on your Intranet Made Easy
Luckily, ThoughtFarmer has the perfect solution. We've teamed up with Unsplash—the leader in royalty-free stock images— to give our customers direct access to a library of more than 2 million images at no additional cost.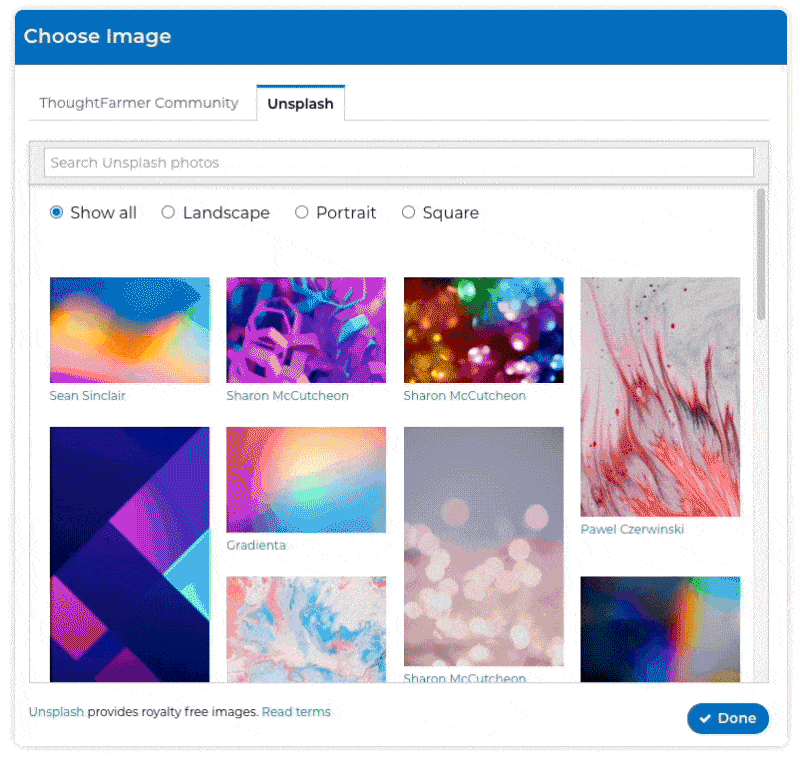 With Unsplash, you no longer have to spend valuable time searching for the perfect image or worrying about copyright issues. You can effortlessly search, select, insert, and edit images without leaving your intranet—all while building your internal brand and engaging employees. 
Here's a sneak peek of how you can use Unsplash within ThoughtFarmer:
Create engaging surveys that give employees a voice and help collect the data you need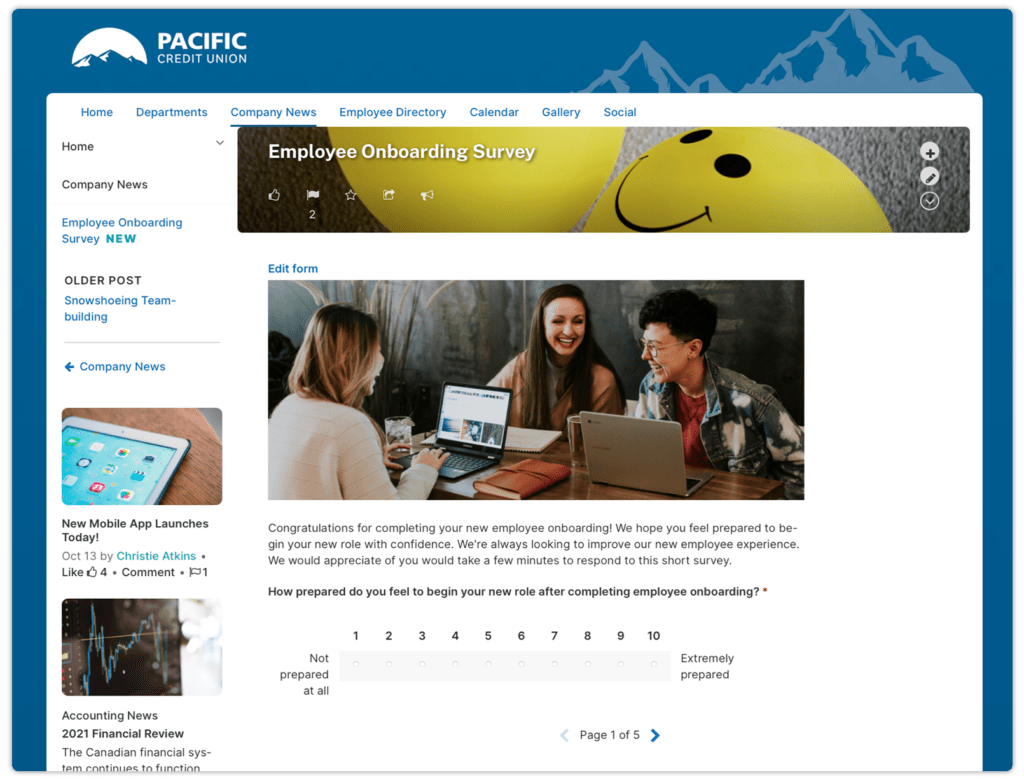 Create event invitations that get employees excited to connect with colleagues and build relationships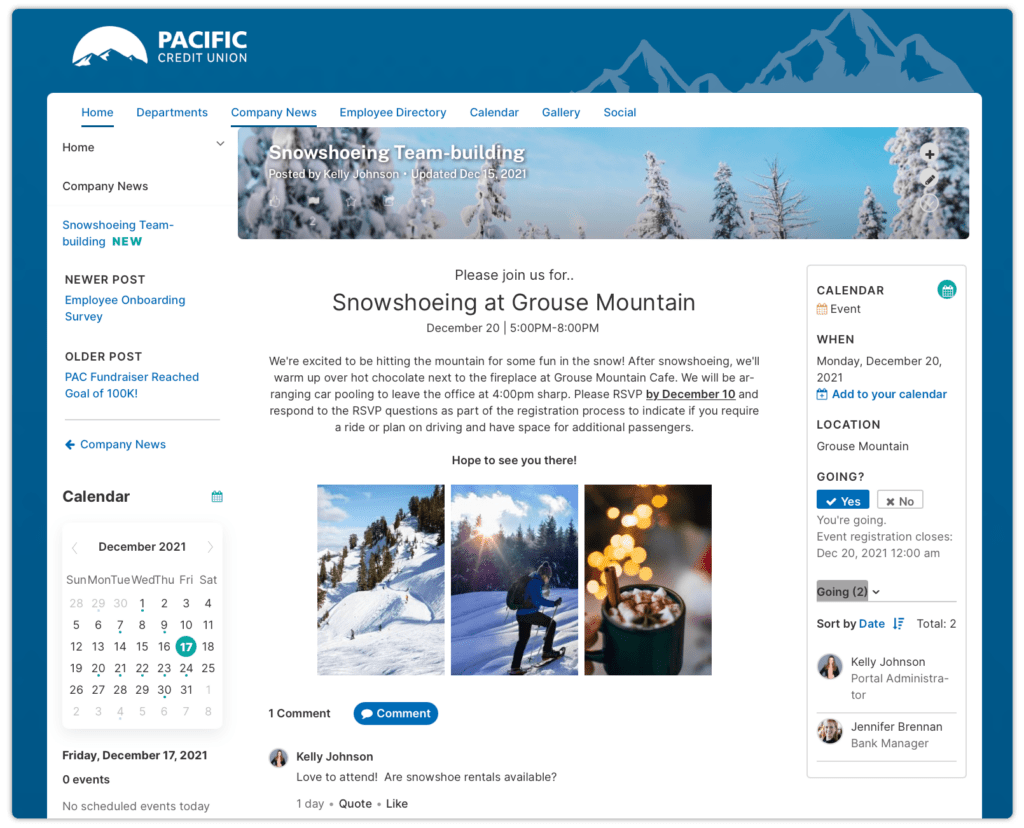 Create impactful content that generates views and meaningful discussions - from the palm of your hand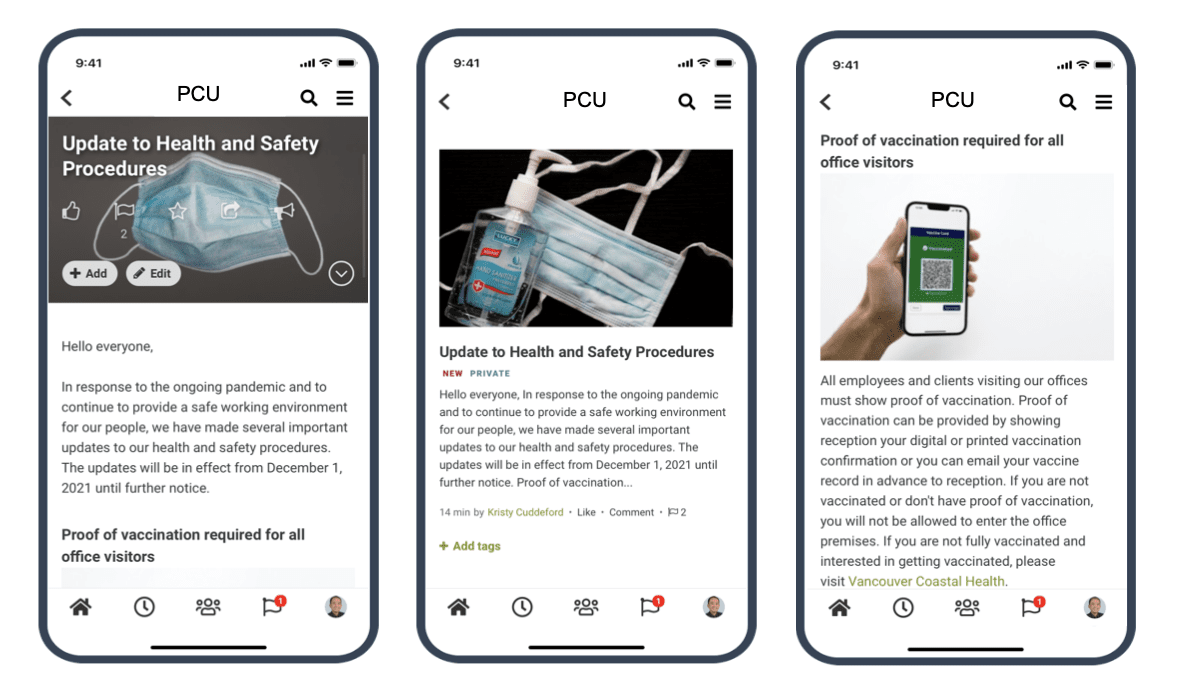 Getting Started with Unsplash
If you're a ThoughtFarmer customer, Unsplash is already installed and ready for use! If you're new to ThoughtFarmer and would like to learn more, you can sign up for our free 30-day trial or contact us.
Have questions? Get in touch! We're always happy to hear from you.