Last week we profiled winners in our Best Looking category. Today, we feature two clients who surprised us with their creativity and used ThoughtFarmer to solve their own unique business challenges.
Congratulations to our runner-up, New York City Council, and the winner for the Most Innovative category, EngenderHealth!
WINNER, Most Innovative Intranet: EngenderHealth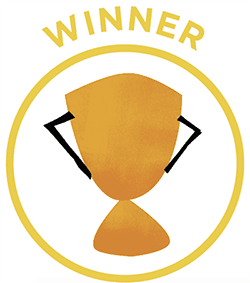 Industry: Non-profit
Region: Worldwide (headquarters in New York City)
Employees: 700
Intranet Name: Athena
EngenderHealth recently launched their intranet as a way to keep their employees connected and up-to-date with company activities. With over 500 employees spread across multiple regions of the world, early adoption of their intranet, Athena, was a key goal.
In order to achieve a high adoption rate, EngenderHealth employed a gamification element. As employees began using the intranet, they were awarded badges for completing specific "first tasks," such as filling out their employee profile and publishing their first page.
If you like this blog, you'll love our newsletter
From workbooks and whitepapers, to blog content and best practices, our monthly newsletter is full of great content, advice, and expert insight.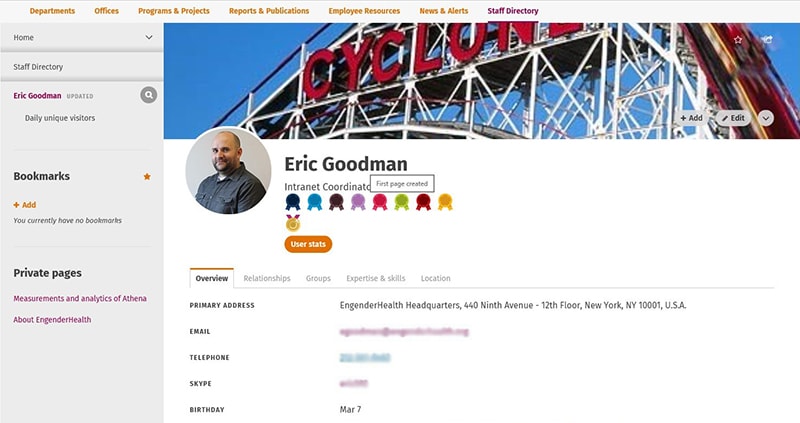 Beyond awarding "first task" badges, EngenderHealth continues to use a points system that awards additional badges based on the number of times an employee completes similar tasks, thus encouraging employees to continue using Athena.
We think it's great that EngenderHealth has found a way to make adopting a new system in the workplace less challenging and more fun. This is why EngenderHealth has been chosen as this year's winner in the Most Innovative Intranet category. Great job, EngenderHealth!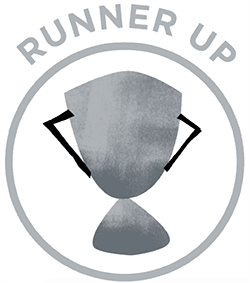 RUNNER UP, Most Innovative Intranet: New York City Council
Industry: Government
Region: USA (New York City)
Employees: 650
Intranet Name: CouncilNET
The New York City Council uses their intranet, CouncilNET, as a means to distribute information to their employees. In order to maintain a well-organized intranet, the New York City Council has created a number of "hubs" to group information relating to different events, projects, and ideas. In doing so, their employees know where to find relevant information for upcoming events, can find project-specific information effortlessly, and are able to collaborate on ideas and projects with ease.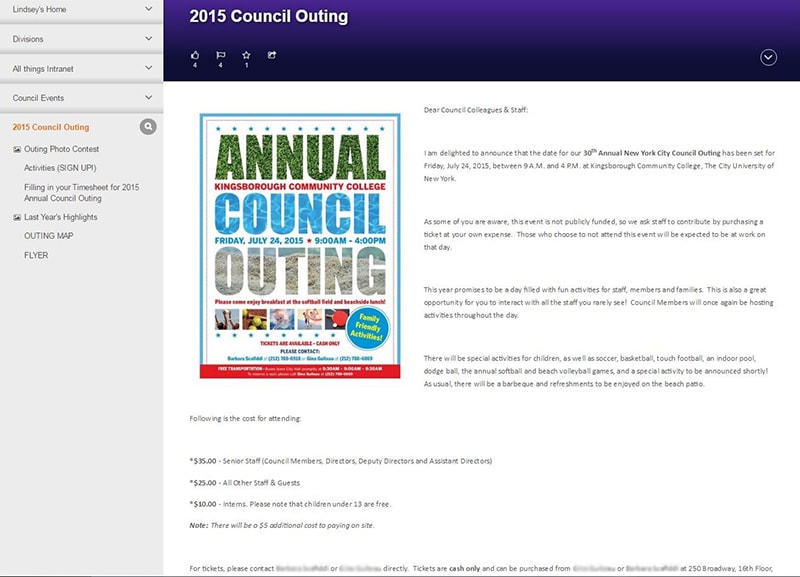 We really like how the New York City Council uses CouncilNET to manage events and projects. Great work, CouncilNET team, and congratulations on placing as Runner-Up in the Most Innovative Intranet category in the 2016 ThoughtFarmer Best Intranet Awards!
Have questions? Get in touch! We're always happy to hear from you.