If you like this blog, you'll love our newsletter
From workbooks and whitepapers, to blog content and best practices, our monthly newsletter is full of great content, advice, and expert insight.
MAKE INTRANET ADOPTION FUN
Teachers' Retirement System of the City of New York (TRS), one of the largest pension systems in the United States, encouraged employees to explore their new intranet through a virtual scavenger hunt. They embedded a questionnaire on their intranet, connecTRS, with questions that could be answered by visiting different areas of the intranet. For example, one question asked, "Name two programs under the NYC Benefits Page."
You can see below how TRS conducted the scavenger hunt. The result? This fun activity increased adoption and demonstrated that the intranet is a one-stop shop for everything they need to do their jobs efficiently.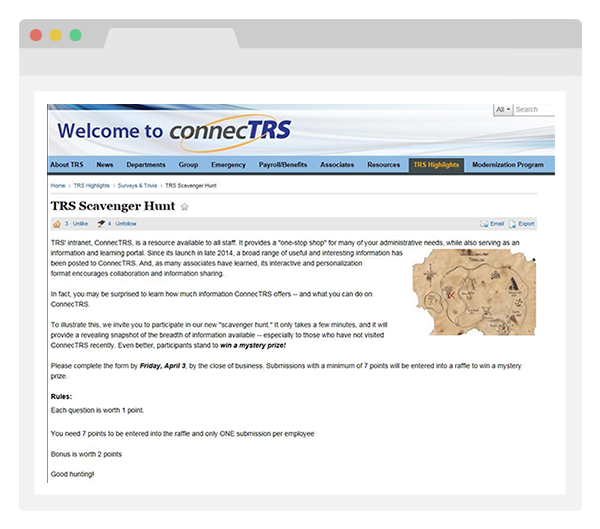 Have questions? Get in touch! We're always happy to hear from you.