If you like this blog, you'll love our newsletter
From workbooks and whitepapers, to blog content and best practices, our monthly newsletter is full of great content, advice, and expert insight.
GREAT INTRANET ARTICLES ARE BRIEF, EASY TO SCAN, AND VISUAL
The secret to a successful intranet is populating it with content employees want to read. DIALOG, a Canadian architecture firm, has an intranet brimming with engaging news stories. While we can't curate your content for you, we do have five tips to help you write compelling intranet stories:
Begin the article with an exciting headline: As our previous intranet tip outlined, no one reads news with boring headlines. Write out five headlines and choose the most compelling one.
Embrace a conversational tone: We recommend keeping your tone informal by writing in an active voice, use contractions, ask rhetorical questions, and narrate in second person.
Keep it brief: Employees are busy and won't have time to digest large amounts of information. Keep your article succinct, to the point, and aim for a maximum of 500 words.
Make it easy to scan: Only 16% of people read online content word-by-word1. Headlines, highlighting keywords, bulleted lists and brevity, make your content easier to digest.
Include a visual component: Photos of staff or videos turn a boring webpage into something visually appealing that will help draw your readers in.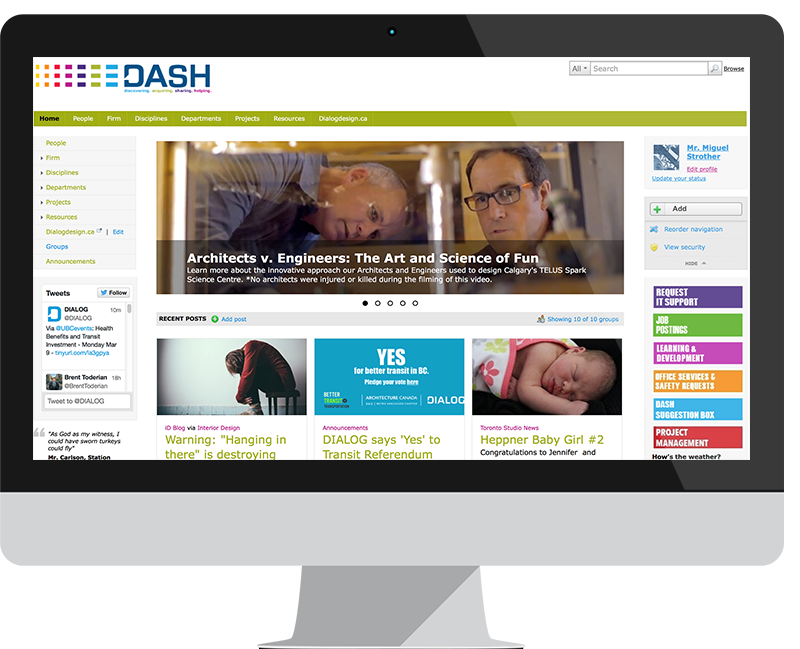 Have questions? Get in touch! We're always happy to hear from you.