Pillsbury Doughboy, Jolly Green Giant, the Michelin Man—all iconic mascots that create a deep bond between the brand and its audience. 
Sure, this approach has worked well for large brands, but what about intranets? Does your intranet need a mascot? And can a mascot improve engagement and adoption on your intranet? If you ask our most successful customers, the answer is yes! 
What is a mascot?
A mascot is a humanized character that represents or reinforces a brand's personality. This character could be an object, a person, or an animal. They can amplify brand awareness and engagement. But these mascots are more than just adorable characters; they help establish a connection with the brand.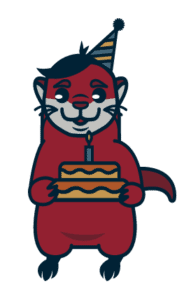 In the case of intranet mascots, they can help to create a connection between your employees and their intranet. 
A story of a clever intranet mascot
Lots of our customers have intranet mascots. In fact, many of our award winning intranets from last year had a mascot. Some had unique backstories, but none as clever as that of Triumph Bancorp.
As the winners in our Design category in our ThoughtFarmer Best Intranets, we fell in love with Otto, which is not only the name of Triumph Bancorp's intranet, but it is also the name of their adorable otter mascot. With his very own profile page, Otto's presence is evident throughout their intranet site.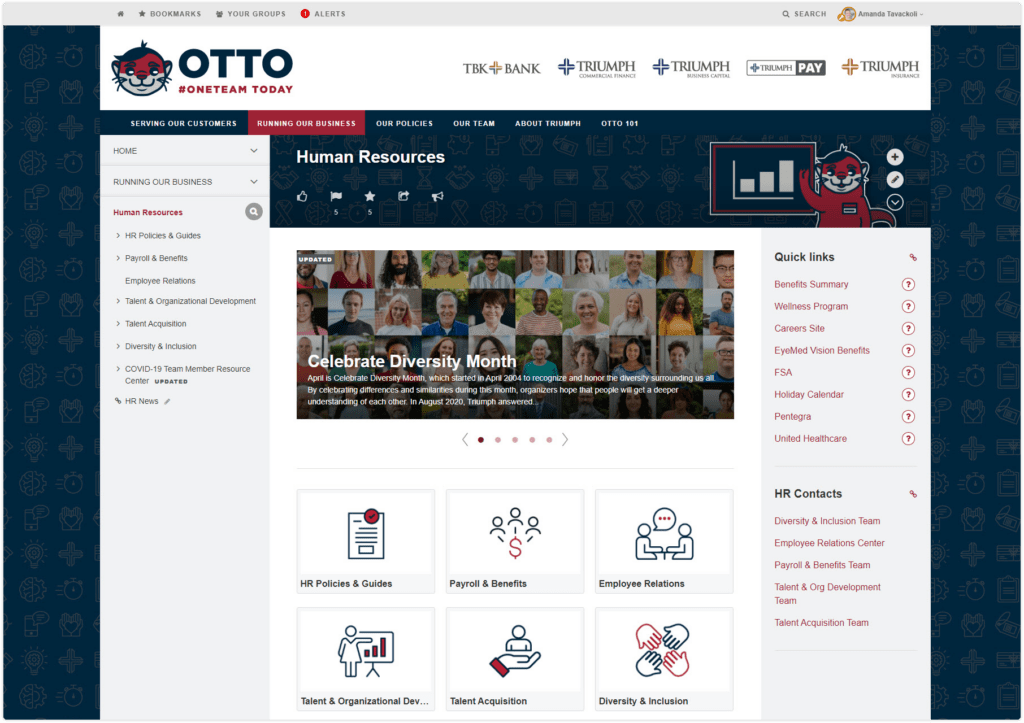 As Triumph Bancorp shared with us, they made the decision early on to personify their intranet. They then researched many different types of mascots, but eventually decided on an otter. 
"We chose an otter because they are considered social animals that are symbols of happiness and never-ending curiosity," said Amanda Tavackoli, SVP, Director of Corporate Communication at Triumph Bancorp. After naming him Otto (Short for #OneTeam Today), they then worked with their advertising agency to create the character using their brand colors. 
"As we designed the intranet, we looked for opportunities to use Otto the Otter across the platform," added Amanda.  Otto now appears in the main header of the site, just above the navigation. He also appears in different scenarios on each of the platform's section headers. For example, under policies, he's holding a clipboard, whereas he's giving a presentation under their internal operations area. 
Perhaps the most impressive part of their mascot was that he also has a significant other. Her name is Olive, and she also can be seen sporadically on designated pages including the "Our Team" section.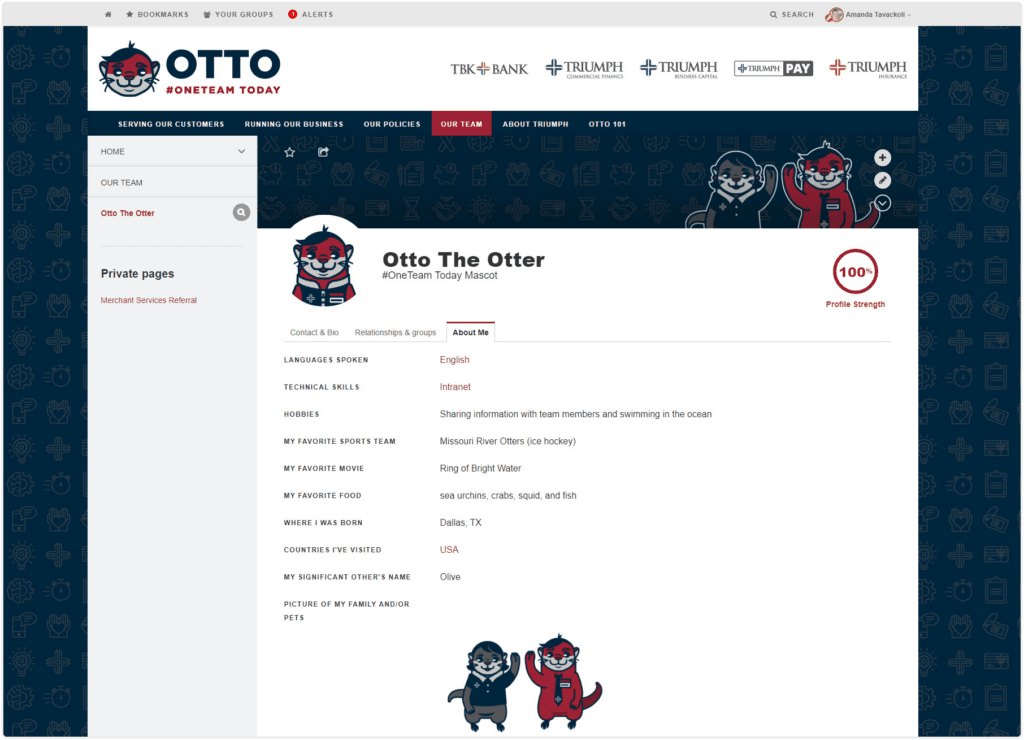 But Otto (and Olive) is far from just a pretty face. The personification of Triumph Bancorp's intranet has strengthened their ability to communicate with employees. 
"The ThoughtFarmer platform combined with Otto's design supports our strategic initiatives to improve communication, strengthen our culture, facilitate knowledge sharing, create efficiencies for team members, and enhance collaboration across the enterprise," said Amanda.  
Ready to see more intranet mascots?
Download our collection of award winning intranets and see what's possible.
Download now
How to create an intranet mascot
Ready to create your own intranet mascot? Understandably not everyone will have access to an advertising agency—but that doesn't mean you can't still create a meaningful mascot. 
Hopefully you have access to a good designer, and a team with creative minds. Start by asking: 
What is your mascot's personality?

Do they have particular likes and dislikes?

How do they tie into your brand?

What does the mascot do in their spare time?

Will you give them a complete backstory with details like where they live?
Even if you are not ready to commit to a mascot, it still is worth personifying your intranet. When we redesigned our intranet in 2020, we incorporated many of our animal friends into our intranet headers. As you can see in the image below, we turned Kai the Bear into a guitar playing GIF.

To see some additional inspiring intranets, check out our compilation of Award Winning Intranets. 
Have questions? Get in touch! We're always happy to hear from you.