**whoaaaa... this post is really old. To view updated award winning intranets, visit this page.
In May, we ran our annual ThoughtFarmer Best Intranet competition. Our clients entered their intranets in 3 categories: Best Looking, Most Innovative, and Best Collaboration. Today we'll profile the winners in the Best Looking category.
WINNER, Best Looking Intranet: Splio
Industry: Marketing & Business Consulting
Region: France
Employees: 110
Intranet name: Life
Splio employed extensive CSS for a textured, custom look. "Life" features a different banner image for each major section. The end result is an intranet design that wowed everyone here at ThoughtFarmer!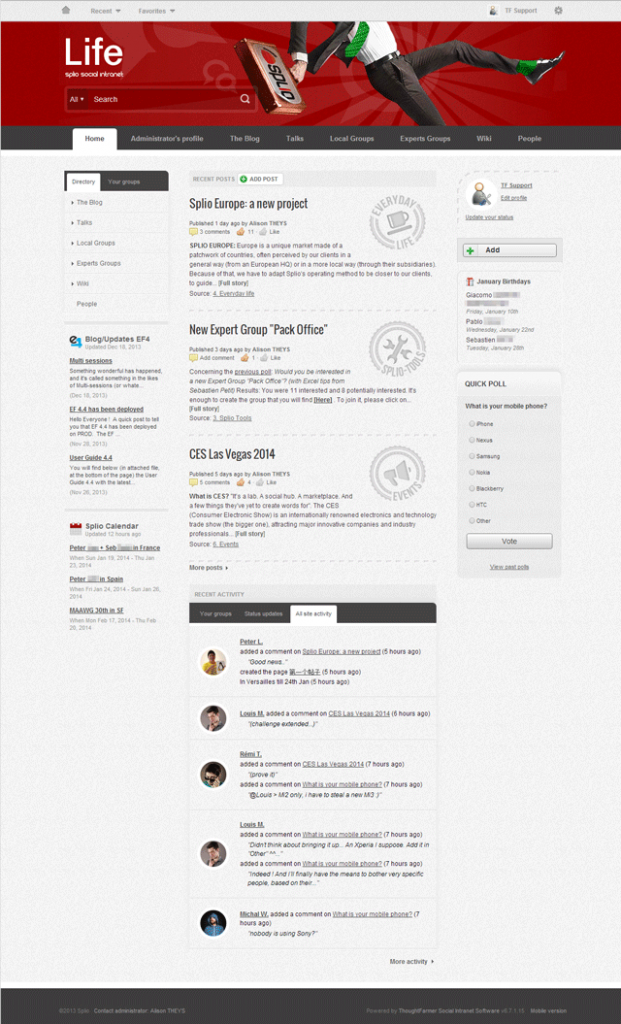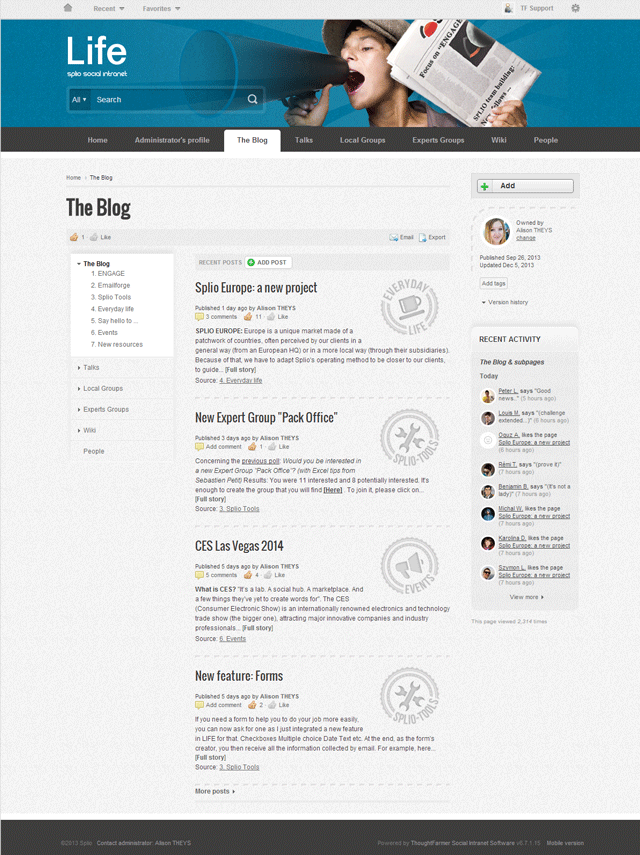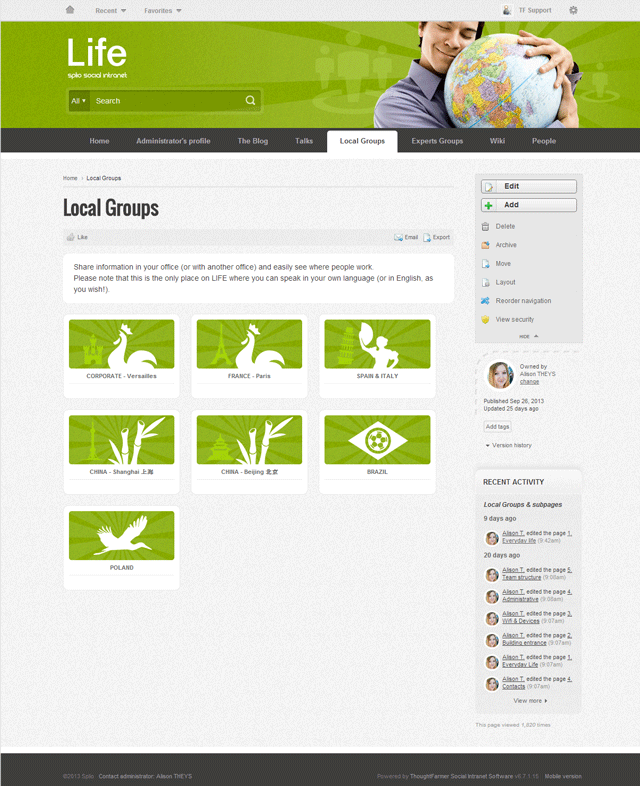 If you like this blog, you'll love our newsletter
From workbooks and whitepapers, to blog content and best practices, our monthly newsletter is full of great content, advice, and expert insight.
HONORABLE MENTION, Best Looking Intranet: Immediate Media
Industry: Media & Publishing
Region: London, UK
Employees: 1000+
Intranet name: The Loop
Immediate Media modified ThoughtFarmer's default home page to use a card-based system for displaying news. It's visually interesting and suits their business: magazine publishing.
Immediate's card-based layout was an inspiration for our new "Pintranet" layout in ThoughtFarmer 7.0.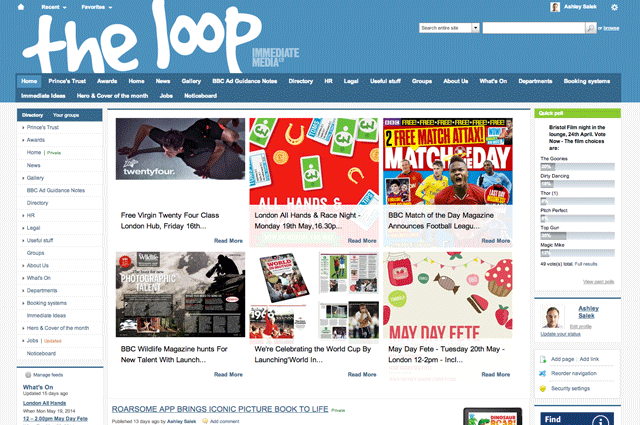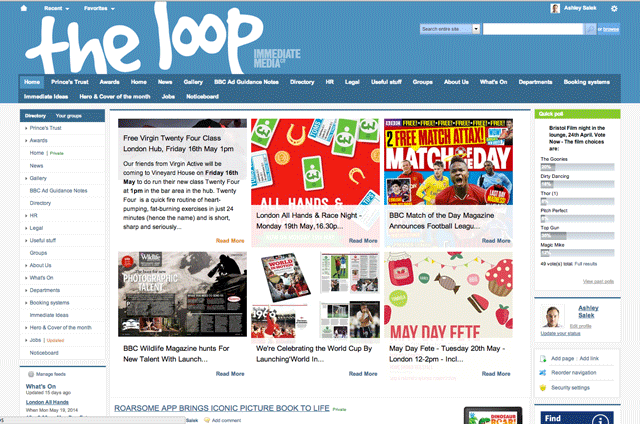 Have questions? Get in touch! We're always happy to hear from you.