Collaborative
Engaging workspaces for teams.
Page sharing
Don't lose the context of the conversation. Page sharing allows teams to share content from the intranet and the internet in the same feed.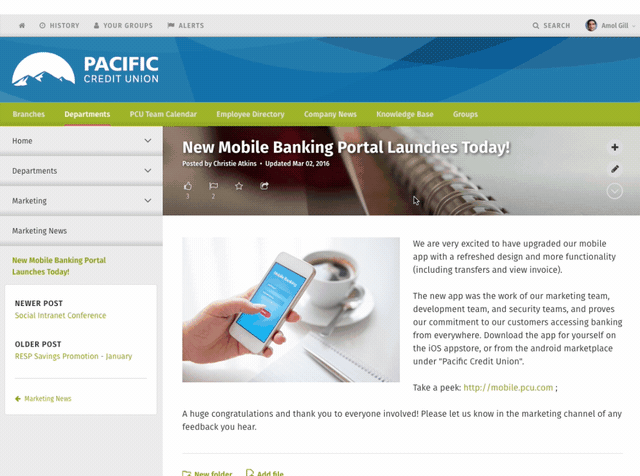 Shout outs
Empower employees to recognize one another for their outstanding contributions.
Video
Tell company stories and connect employees emotionally with video hosted on your intranet.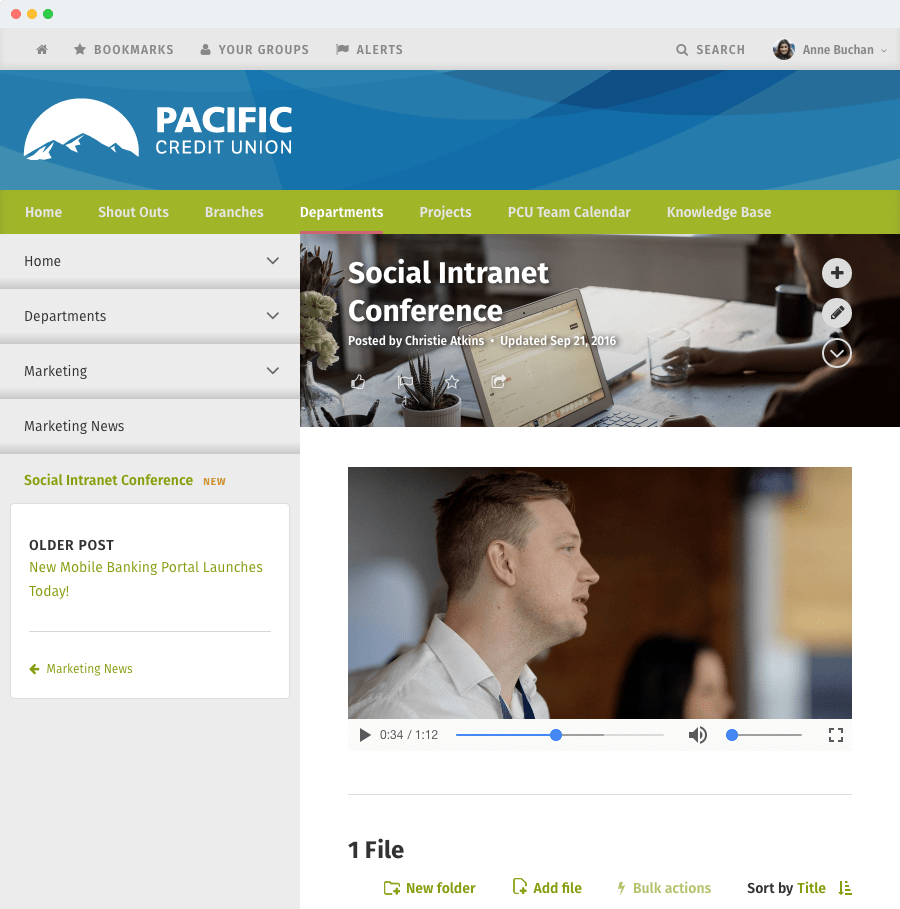 Microblogging
Centralize collaboration. Organize conversations by team and keep team members up-to-speed with notifications.
Findable
A faster way to browse for pages and files.
Interactive organization chart
Navigate your organization dynamically, find the right people, and connect with a click.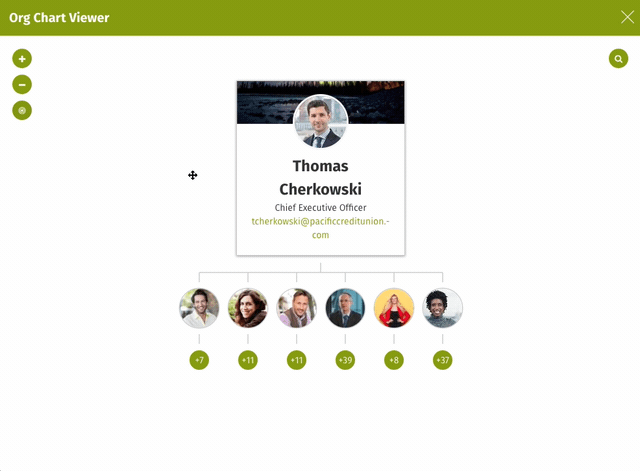 Image asset management
Add flavour to your content with vibrant, easy-to-find images from recommended galleries.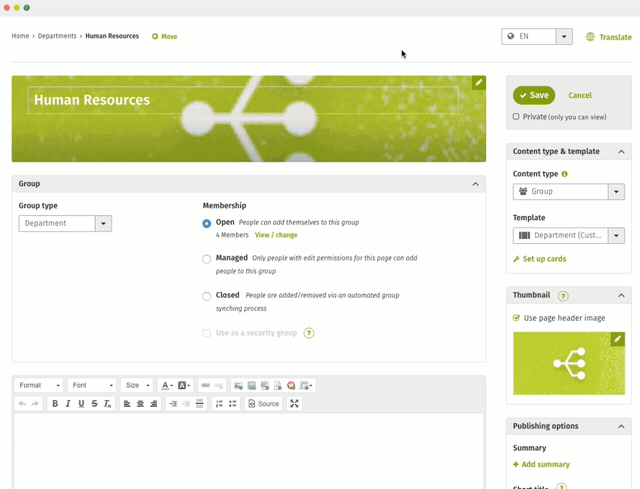 ThoughtFarmer Search+
Find the stuff you're actually looking for with our new, smarter, search infrastructure.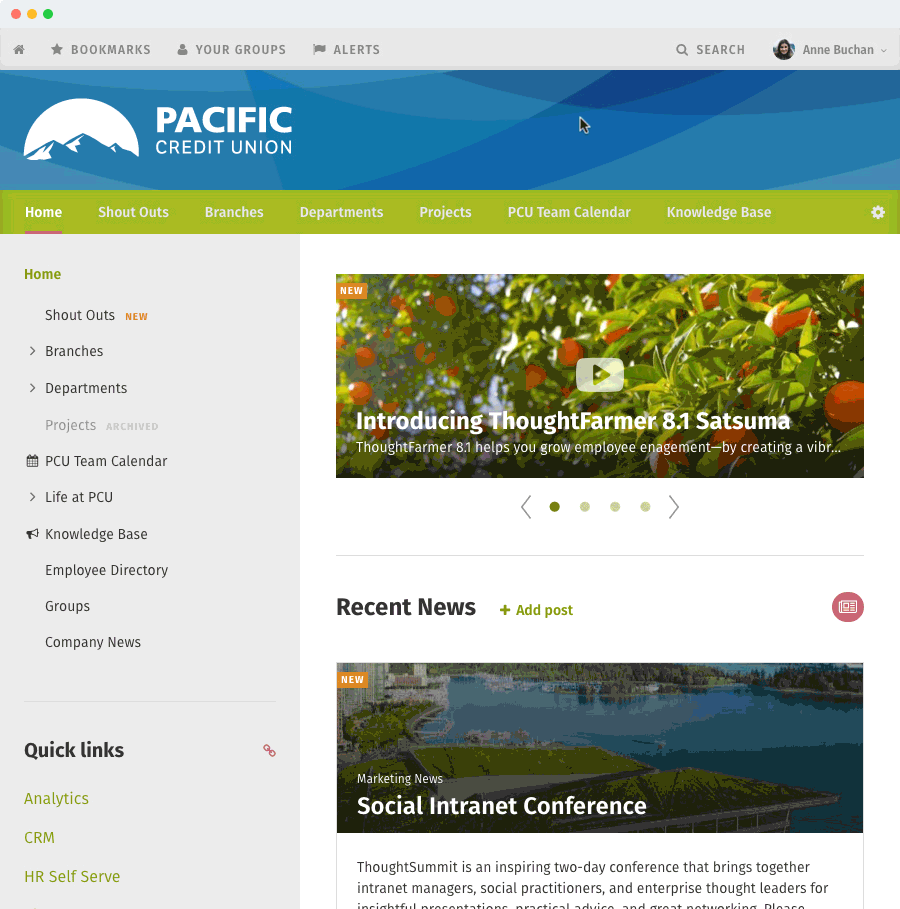 Google Drive integration
Gather your organization's Google Docs and Google Drive files into one central location with Google Drive embedding.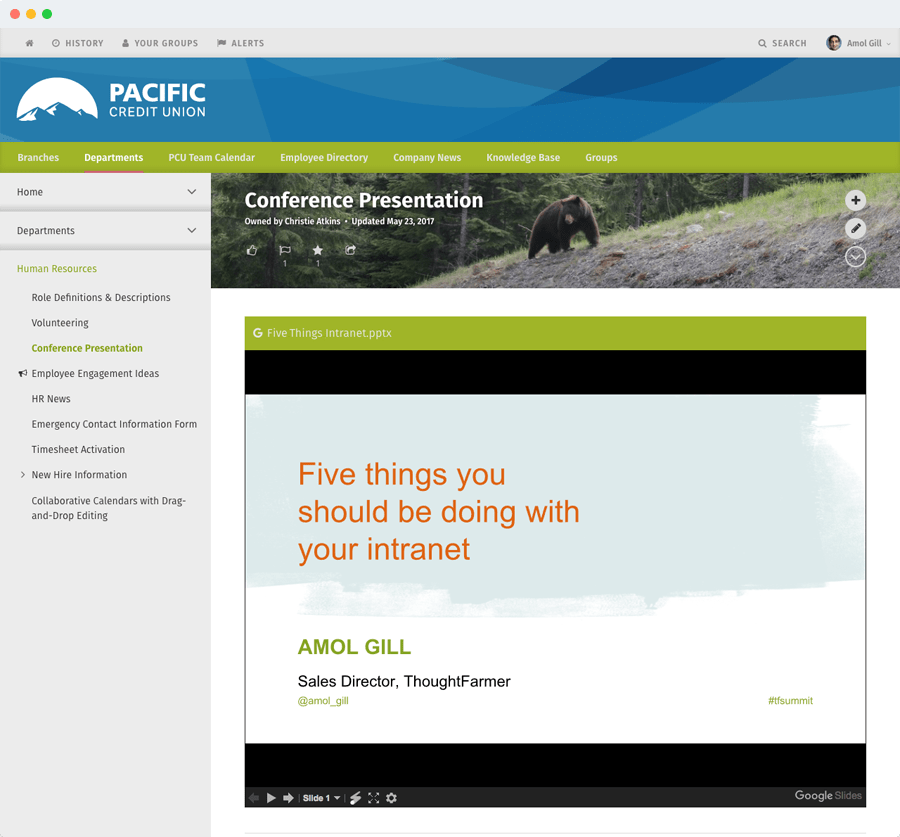 Adaptable
An intranet as innovative as your company.
OKTA & Azure integration
Save staff time and unburden your support team with SAML authentication and automatic user sync using OKTA and Azure.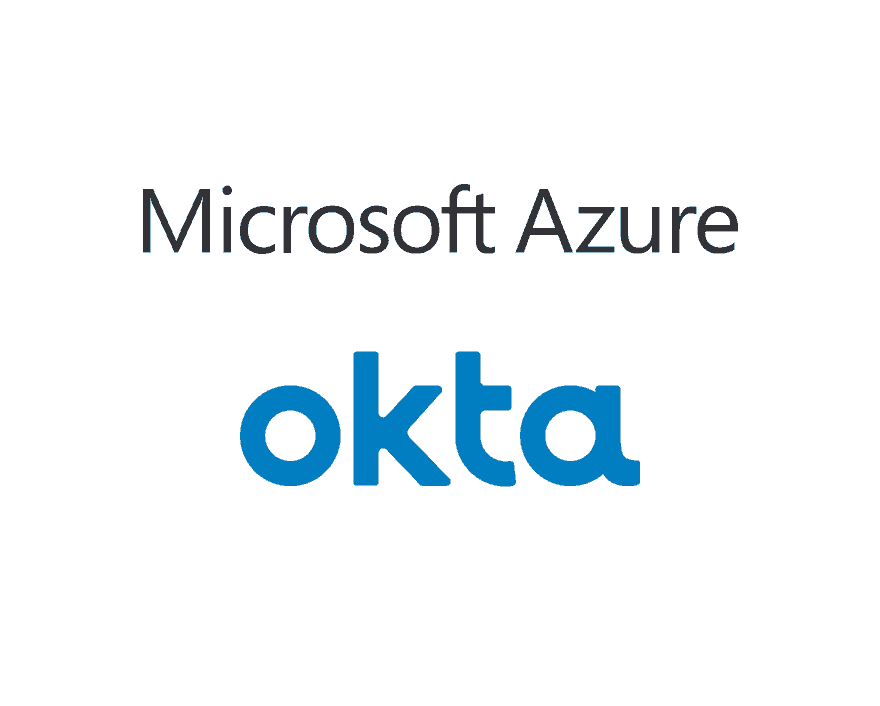 Dev tools
Your developers will love how easy it is to customize your intranet with custom cards and improved developer tools.
Drag-and-drop templates
Design your own layouts and templates. Point. Click. Drag. Done.
Cards
Add feature cards to any page like polls, social feeds, carousels, and more.