FormFlow is an add-on for ThoughtFarmer that helps streamline your processes, boost your efficiency, and allow you to accomplish more, faster. Create custom forms that capture data with an approval process or share structured data on your intranet quickly and easily.

Information capture, simplified
Eliminate inconsistent manual processes and shut down painful legacy systems by automating your business processes with FormFlow.

Less time wasting, more time saving
Spending less time collecting information means employees can dedicate more time to other tasks.

Design once, run anywhere
Every form works the same on desktop, mobile, and tablet devices.

No techies required
FormFlow's intuitive interface and a drag-and-drop builder allows anyone to build, launch, and manage a form.
Easy to build, easy to launch, easy to manage
Multiple field types, conditional logic, drag-and-drop functionality, permission allocation, and built-in reporting. FormFlow's intuitive form builder gives you the tools you need to create a form, customize the design, set up a workflow, and go live in minutes.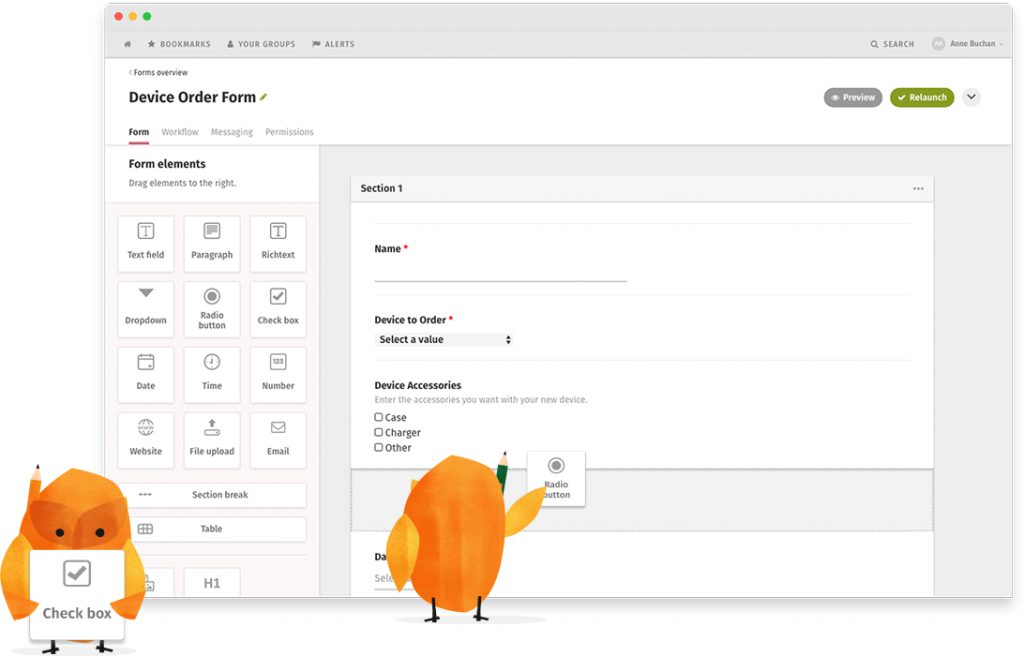 Every role. Every department. Every organization.
FormFlow can be used by every employee within your organization.
Employee request forms
FormFlow makes it easy for your employees to submit requests.
Forms for data collection
Business card orders
Volunteer sign-ups
Staff event enrolment
Vacation requests
Hardware purchase requests
Benefits enrolment
Employee Surveys
Upgrade request
Address changes
Hotel room reservations
Employee forms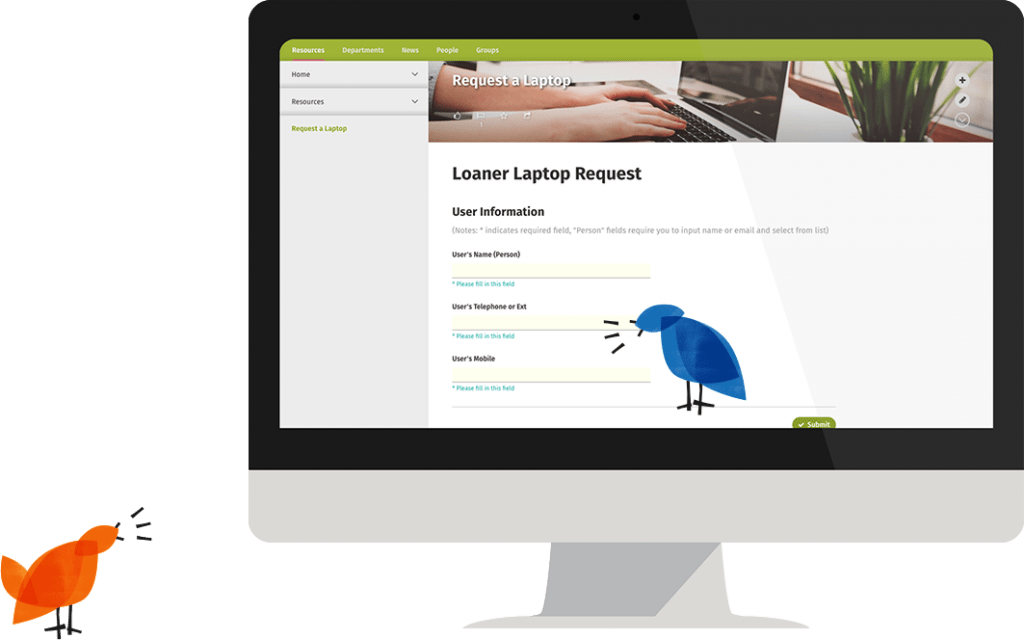 List management
Don't just collect data—publish structured data to your intranet with FormFlow. Information captured within FormFlow can be published to the intranet in list or grid views, and can be easily searched as well.
Forms for list management
Approved contractor database
Asset tracker
Suppliers database
Hardware inventory lists
Facilities requests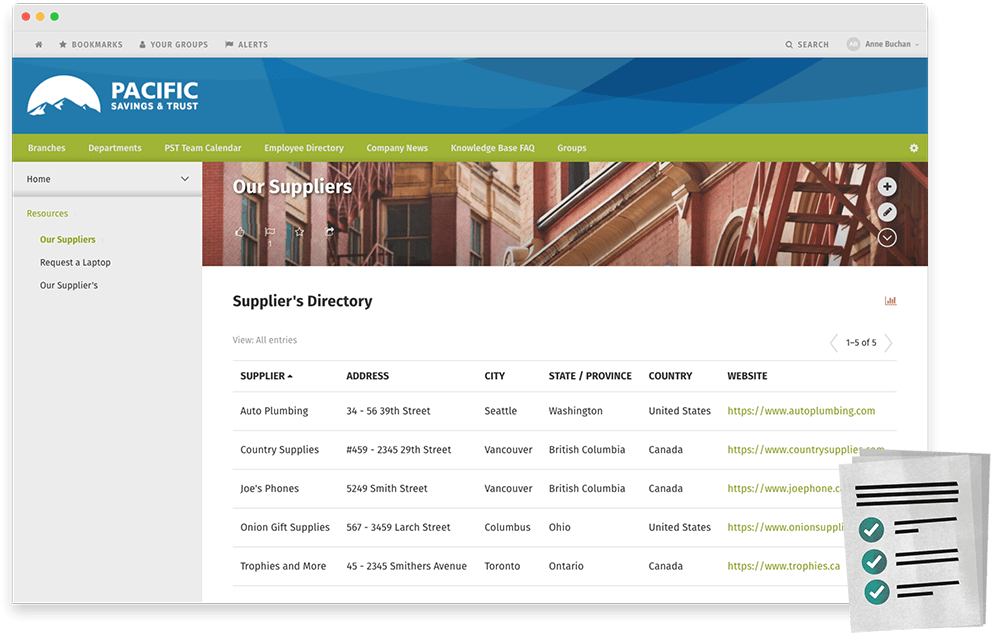 Pricing
FormFlow is included in your ThoughtFarmer Cloud license at no additional cost for a limited time. For on-premise pricing, please contact us.