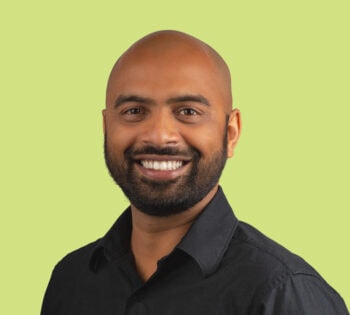 Siddharth Shettigar
Site Reliability Engineer
As the Site Reliability Engineer for ThoughtFarmer, Siddharth is focused on making ThoughtFarmer resilient to the chaos of the internet. 
Siddharth first joined ThoughtFarmer in 2017, as a key member of the support team, which he went on to lead. Prior to his role at ThoughtFarmer, he worked as a Network Analyst at Nomura Securities in New York City. With a Masters in Electrical Engineering from the NYU School of Engineering, Siddharth has a deep understanding of the basic plumbing that makes the internet tick. While studying, he also helped manage school programs run by the Center for K12 STEM Education.
Siddharth is passionate about nurturing young talent and turning them into badass engineers. When he's not automating all the things, Siddharth loves riding his shiny new bike around Vancouver and cooking big meals for friends because he's just that kind of guy.