ThoughtFarmer 6.7 Bamboo: Blazingly Fast Intranet
Your intranet is essential to business productivity — so it had better work fast. For the last 4 months, our team has obsessed over caches, calls and queries to bring you a ThoughtFarmer that is up to 35 times faster than its predecessor. We've called our latest release Bamboo — because it's light, strong, and ridiculously fast.
We've also added some extra features to make your intranet faster and easier to use, including mobile photo upload, integrated web forms, and mini profiles.
Super-Speedy Intranet
People often don't consider speed a feature. But they do consider slow speed a deal-breaker. According to VC Fred Wilson, speed is the most important feature. While many people now have faster Internet connections, improving intranet speed:
Completely transforms the user experience for slower connections, such as airport wifi or poor mobile reception. This is also key for companies with employees in remote destinations.
Allows huge installs. ThoughtFarmer now can support organizations with 20,000+ users
Lets users get work done faster, often with near-instantaneous response times.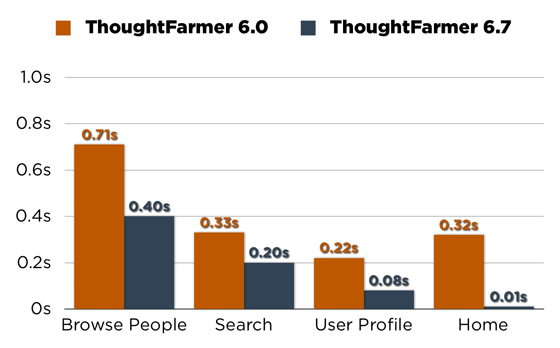 Mobile Photo Upload
Ever wanted to share a photo from a conference? Upload pics of your most recent staff event? Take a snapshot of your whiteboard? ThoughtFarmer now lets you upload photos directly to your intranet from your iPhone.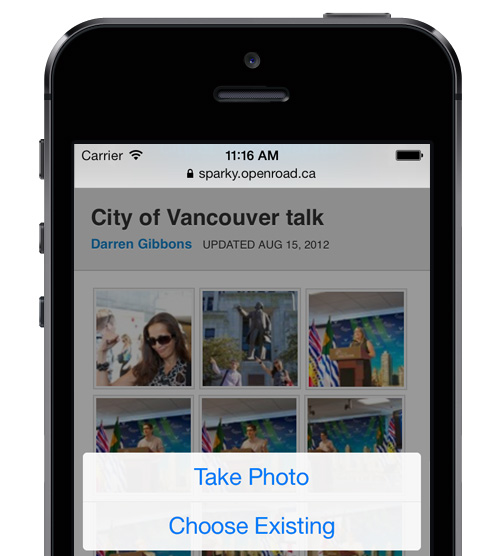 Integrated Forms using Wufoo
Wufoo is a best of breed online form builder, popular amongst many of our clients (and pretty much anyone who has ever managed a website). We've developed built-in Wufoo integration, where you can simply add your Wufoo credentials to the admin panel. Once done, content creators can use the Wufoo button to add a form to any intranet page.
See our Wufoo intranet forms integration in action:

Mini-Profiles
ThoughtFarmer always puts content in its social context: you can see who created it, who edited it, and who commented on it. To enrich social context, we've added a mini-profile that appears whenever you hover over a person's name. Quickly view their title and contact info from any page.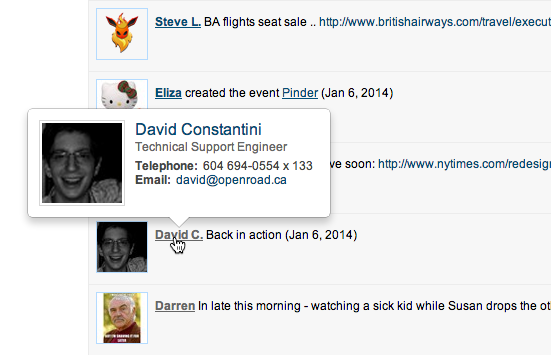 Bamboo Extras:
In addition to our major enhancements, we added the following little tweaks to make ThoughtFarmer even faster and easier to use:
More Languages: ThoughtFarmer is now available in Portuguese and Russian.
Support for SharePoint 2013: Access your SharePoint 2013 documents within ThoughtFarmer. Search for and link to SharePoint 2013 assets. (Support for SharePoint 2010 also available.)
Custom Mobile Intranet Branding: You can now use custom CSS and javascript to brand your mobile ThoughtFarmer intranet.
Calendar Support for Mac: You can now subscribe to your intranet calendars from your Mac.
iOS 7 Support: ThoughtFarmer Mobile now renders perfectly in iOS 7