ThoughtFarmer 3.7: New features just for IT managers
Intranet administrators and IT managers will love the new features in ThoughtFarmer 3.7. It opens up new deployment options, introduces Active Directory password management, improves cut & paste from Word, and includes several other useful enhancements.
Elegant access from home with multi-mode authentication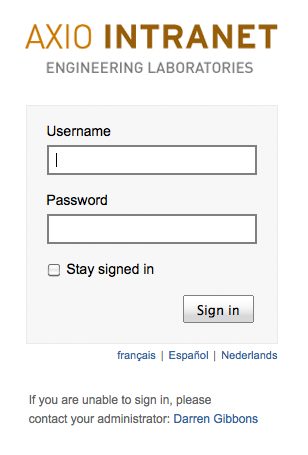 By default, ThoughtFarmer uses Windows Integrated Authentication, which enables elegant single sign-on from computers connected to the network.
For off-network computers, such as home or traveling users, ThoughtFarmer now supports forms-based authentication with "Stay signed in" functionality*.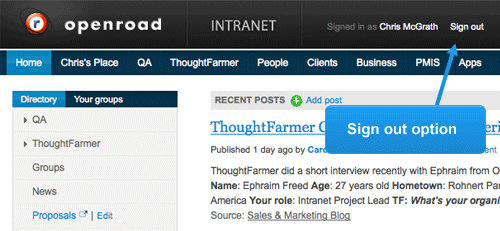 In seconds, administrators can configure different modes of authentication for different domains from the Authentication administration screen.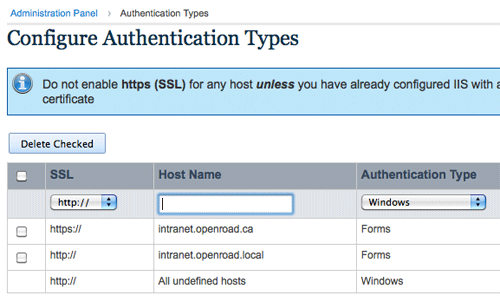 Other related features include:
Templatable sign in screen
Auto sign-out after a predetermined length of time
Ability to configure a list of domains to attempt authentication against
*To access from the internet, ThoughtFarmer web server must be located in DMZ or other internet-accessible network region.
Change your Active Directory password via ThoughtFarmer
Have you ever needed to change your Windows AD password while you were away from the office? It's a major pain for people who are often off-network or who use Macs. ThoughtFarmer 3.7 warns you of expiring AD passwords and lets you change them -- wherever you are, and whatever platform you're on.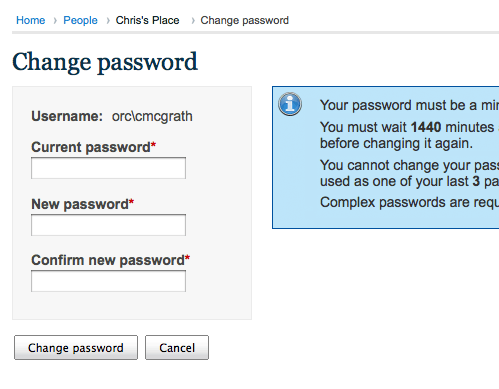 Cut & paste from Word with confidence
ThoughtFarmer 3.7 includes an upgraded rich text editor with improved cut & paste from Word. Lists, tables and font styles all transfer more effectively than ever.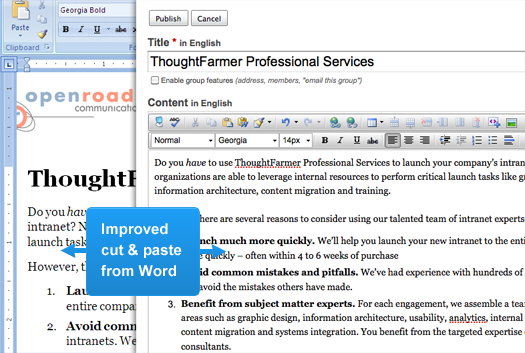 Upload multiple files at once
ThoughtFarmer 3.7 includes a new file browser that lets you select and upload multiple files at once -- either to insert into the rich text editor or to attach to a page.
Browse by system-generated filters
ThoughtFarmer 3.6 introduced the ability to refine your search by filters. ThoughtFarmer 3.7 introduces a dedicated browse filters screen.
This method of finding content is extremely useful, especially when you are unsure of the name or content of a page. For example, if you need to find a meeting agenda that a coworker created, select their name from "Edited By" and select the timeframe from "Posted Date".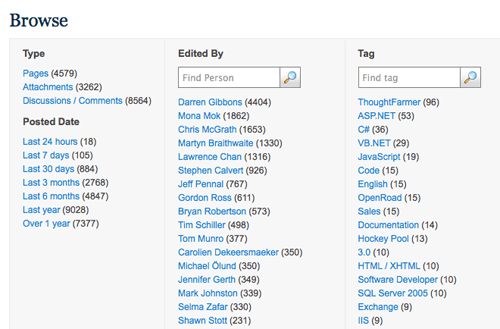 Comments in email notifications
ThoughtFarmer's email notifications are useful signals that keep pages current and keep discussions moving. Comment text is now included in emails, so you can follow a discussion entirely via email.
If comment security is an issue, administrators can turn this feature off. And as always, you can opt out of email notifications.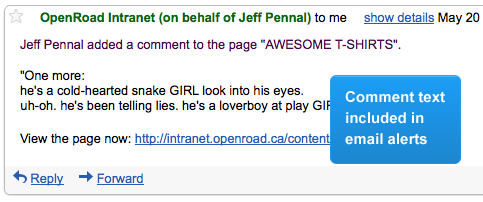 Try ThoughtFarmer 3.7 right now
Are you already a ThoughtFarmer client? Email support@thoughtfarmer.com to request an upgrade.