ThoughtFarmer 3.0 Multilingual
Today, at the Enterprise 2.0 Conference in Boston, we're announcing the third generation of our wiki-inspired intranet platform: ThoughtFarmer 3.0 Multilingual.
Localized interface and multilingual content management
ThoughtFarmer now supports a localizable interface, easy language switching, and multilingual search. Pages automatically display in your home language, if available, or intelligently fall back on your secondary language preference. Watch a 90-second video overview.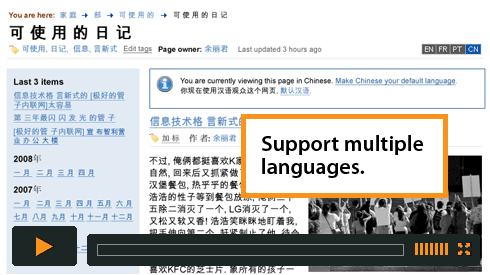 Create blogs
Create department blogs or employee blogs. Use them for project reports, status meetings, and for sharing your latest insights and ideas.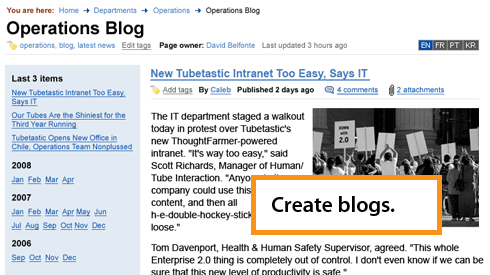 Create and share calendars
Create multiple event calendars. Share launch dates, project schedules or important deadlines. Control who views and edits each calendar.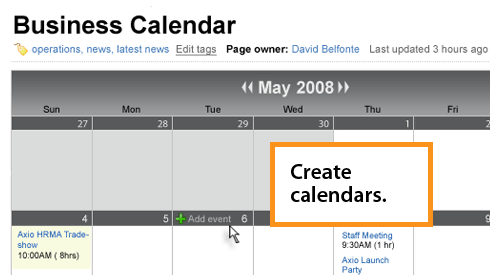 Create forums
Now, in addition to inline comments on any ThoughtFarmer page, you can create dedicated discussion forums.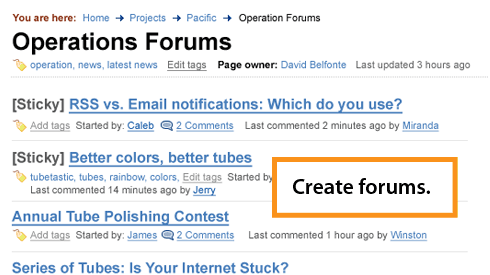 Support for high-capacity, load-balanced deployments
ThoughtFarmer 3.0 contains numerous performance enhancements that results in drastic speed improvements in all environments. Data replication across distrubuted data centres is now supported.
ThoughtFarmer 3.0 contains over 100 enhancements and improvements, as well as minor bug fixes. A full list of changes will be available in the release notes.