ThoughtFarmer 8.1 Satsuma: A Refreshingly Engaging Intranet
At ThoughtFarmer, we help you grow employee engagement—by creating a vibrant intranet that everyone loves being a part of. ThoughtFarmer 8.1 Satsuma builds on the engagement and flexibility offered in ThoughtFarmer 8 Citrus to bring you a host of rich tools that help employees take charge of their own productivity and engagement.
To help your employees feel valued, we introduced a new shout-out feature. This collaborative feature encourages a culture of recognition at your organization by empowering staff to recognize one another for outstanding contributions.
Video is a powerful and versatile tool for sharing information with employees. Our new video embed functionality allows you to tell your company's stories and connect employees emotionally with videos hosted on right your intranet.
Finding information is the most important function of an intranet. New search infrastructure offers best bets, "did you mean" recommendations, find as your type, and fuzzy search. These new tools make it easier for your employees to find and access the resources they need to do their jobs. Plus, you can now also embed Google Docs and Google Drives into your intranet.
Give employees tools that are unique to your business. Custom cards and developer tools speed up the time for customizations and integrations making your intranet a true reflection of your organization.
Build a culture of recognition
Empower employees to recognize one another for outstanding contributions. In a few simple steps users can send positive reinforcement to one colleague or several, for a job well done.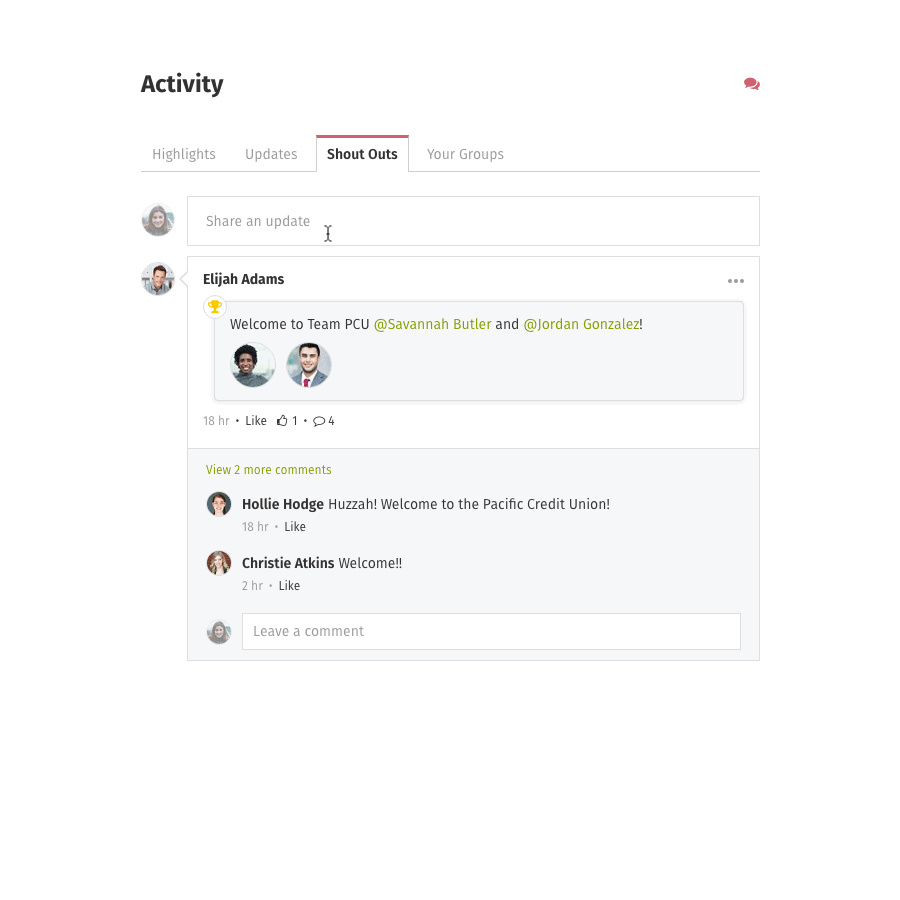 Videos hosted right on your intranet
Speak to employees in a meaningful way with our new video upload tools. This feature allows you to bypass third party video hosting platforms and host your video right in ThoughtFarmer. This makes it really easy (and secure) to share internal videos with your employees.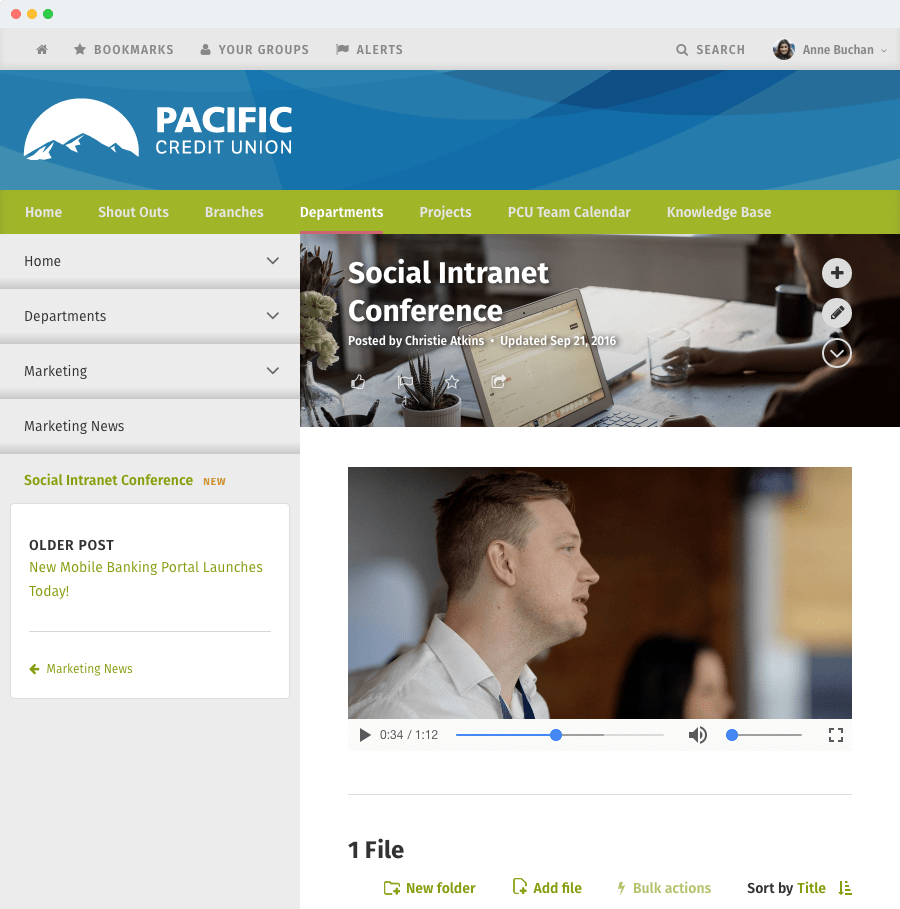 Centralize your organization's Google Drive files
Make your intranet the central hub for collaboration. Our Google Drive integration organizes your company's Google Docs and Google Drive files into one central location. Users can view the file on the page, and if the file owner has granted permission, they can click on the file title to open it in Google Drive and make changes to it.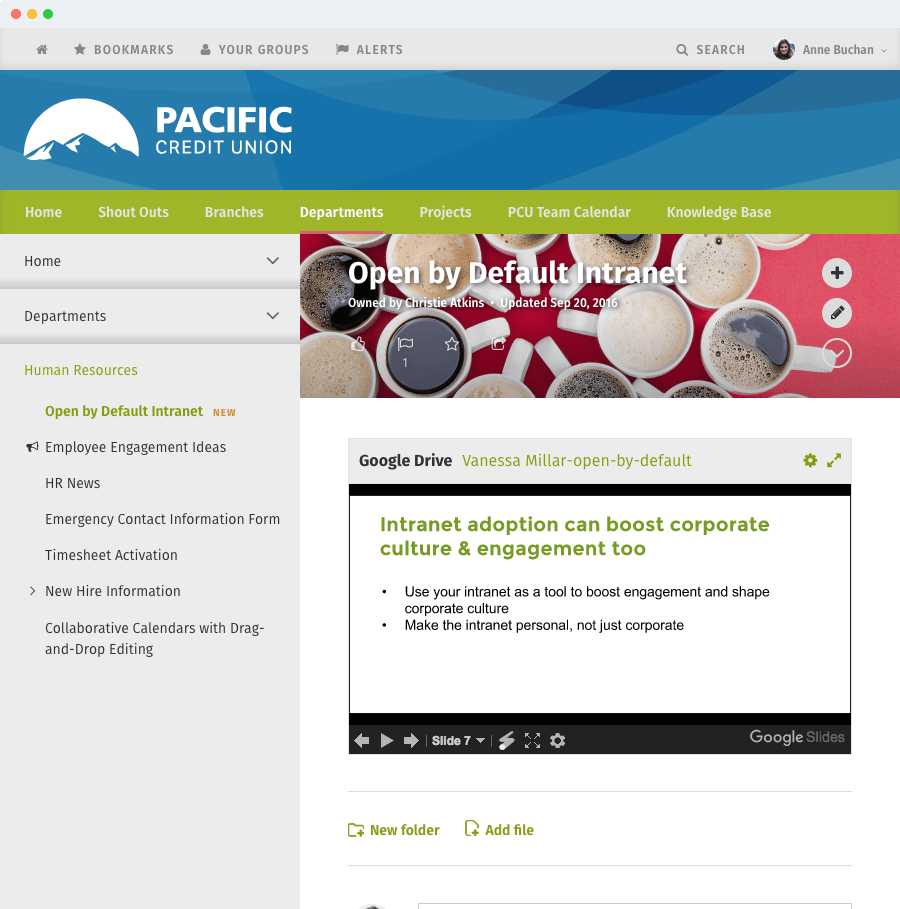 Find what you need, and fast with updated search functions
New search infrastructure offers best bets, "did you mean" recommendations, find as you type, and fuzzy search. ThoughtFarmer Search+ makes it really easy (and quick) for employees to find what they need to get their jobs done.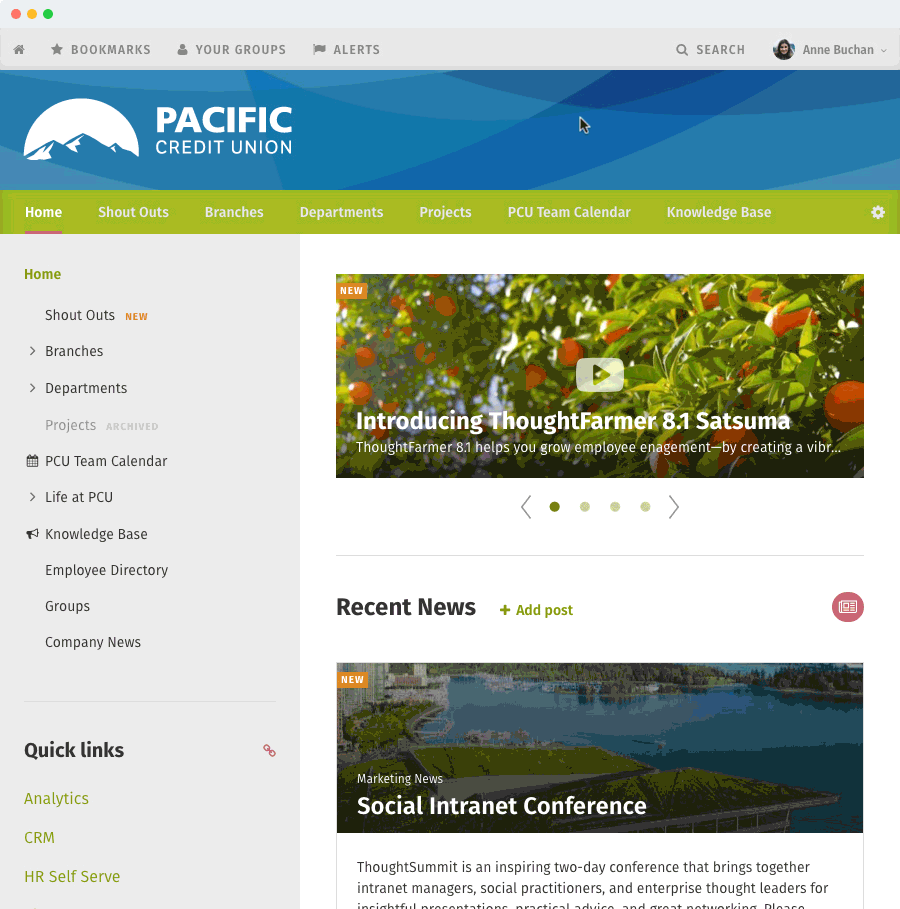 Allow your developers to create custom cards using their own tools
Cards give teams the power to design their own layouts for departments and projects. Now your developers can use their own tools to create custom cards that fit the needs of your organization.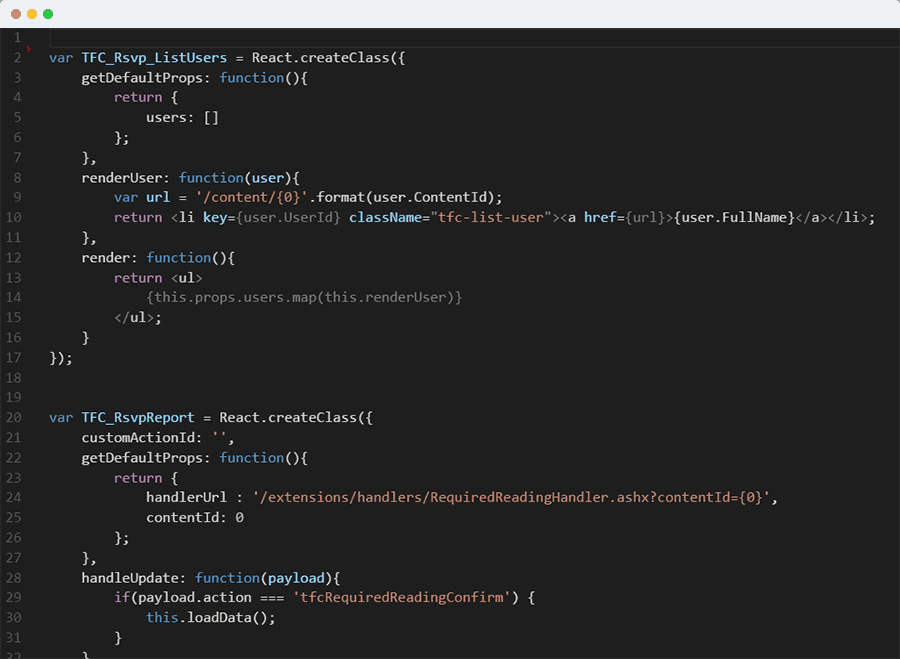 Improved Desktop Connector
Having to download additional applications can sometime cause a bottleneck with IT. That's why we've developed a replacement for the existing Desktop Connector application that is no longer dependent on Adobe Flash or Adobe AIR, making the connector 100% native to ThoughtFarmer.
Synchronize group pages with security profiles
The intranet is home to all kinds of content, some of which is confidential. This is why we've made it easy to build out a security model that fits your team structure. With one easy click, you can create security groups based on group membership for pages and sections.
More on ThoughtFarmer 8.1 Satsuma
Read more: