*Update: Whoaaa, this blog post is really old! Check out some more recent posts here. 
If you like this blog, you'll love our newsletter
From workbooks and whitepapers, to blog content and best practices, our monthly newsletter is full of great content, advice, and expert insight.
ACCA, the Association for Chartered Certified Accountants, made it easier for employees to keep their fingers on the pulse of the organization. The Trending Portlet is featured on the home page, and automatically highlights popular intranet content based on likes and freshness. Small engagement features, like this one, add up to make an enjoyable intranet experience.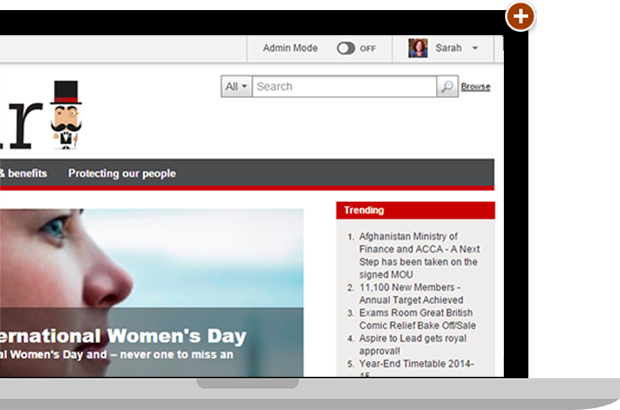 Interested in getting the Trending Portlet for your own intranet? ThoughtFarmer clients can download and install the portlet from our support site.
Have questions? Get in touch! We're always happy to hear from you.