*Update: Whoaaa, this blog post is really old! Check out some more recent posts here. 
This interview is part four of our Future of Work four part series.
How does workplace collaboration happen? Is it initiated by software tools, or by people?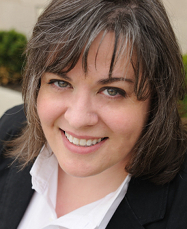 In this short interview, Megan Murray explains that we need to "stop looking at [enterprise technology] tools as a diet pill solution, and rather as facilitators that can help us scale our own behaviour." While collaboration and teamwork are necessary for businesses to innovate and adapt in a modern competitive environment, simply clicking "install" doesn't make it happen.
Using collaborative software tools effectively requires employees and managers to be willing to share information, support each other, and act cooperatively. Megan believes that we need to incorporate collaborative culture throughout our business processes — from educational programs to policies, processes, and reward mechanisms. Online collaboration is a skill set that needs to be taught and practiced.
If you like this blog, you'll love our newsletter
From workbooks and whitepapers, to blog content and best practices, our monthly newsletter is full of great content, advice, and expert insight.
Megan Murray is a pioneering enterprise 2.0 expert. She spent a decade at Booz Allen Hamilton delivering enterprise collaboration technology, and served as director of collaboration strategy at Moxie. She also hosts a weekly podcast on social web in business with Euan Semple.
Have questions? Get in touch! We're always happy to hear from you.