*Update: Whoaaa, this blog post is really old! Check out some more recent posts here. 
Since its inception, a key design principle of ThoughtFarmer is to show content in its social context. Content is so much more meaningful when you can see who created it, who edited it, who annotated it, who liked it, and who's following it. Names and photos display throughout the interface, and they always link back to employee profiles.
Because the employee directory profile is so central to the ThoughtFarmer experience, it was time for a design refresh and upgrade. We completed that work in ThoughtFarmer 6.5 Avocado intranet software release.
We rearranged the layout to make it easier to scan.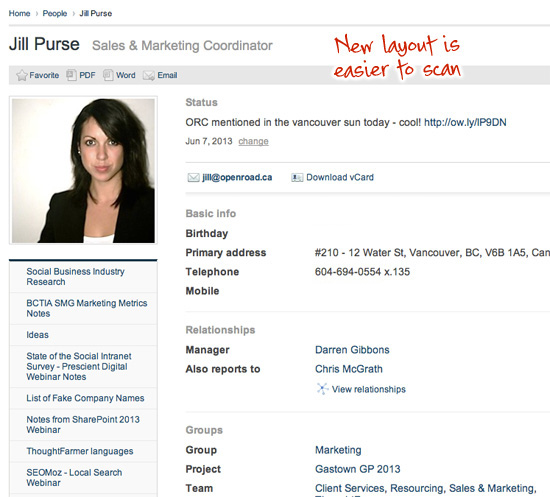 If you like this blog, you'll love our newsletter
From workbooks and whitepapers, to blog content and best practices, our monthly newsletter is full of great content, advice, and expert insight.
We added the ability to crop profile photos inline.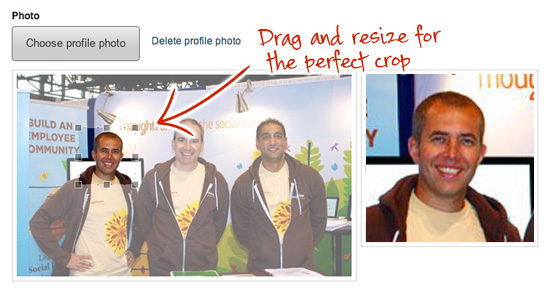 We made it faster to update reporting relationships.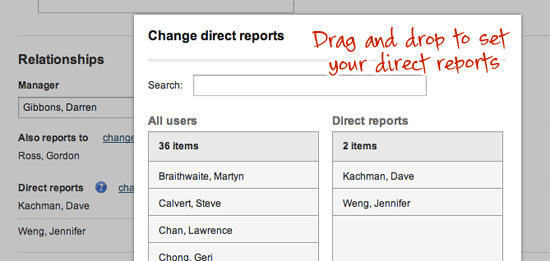 These changes are in addition to the Employee Directory changes we made in version 6.0.
Learn more about the changes in ThoughtFarmer 6.5 Avocado:
Like

Favorite
Folders
Location-based security
Join our webinar on Wednesday, June 19th
Have questions? Get in touch! We're always happy to hear from you.