*Update: Whoaaa, this blog post is really old! Check out some more recent posts here. 
Once your intranet is in full swing, notifications help users focus on what's most important and filter out what's not.
Types of Notifications
Every organization is unique. For example, retail employees may not have corporate email addresses. On the other hand, sales executives might be out of the office all day without desktop computer access. ThoughtFarmer now offers three different notification types, so you can configure notifications to suit your specific business needs.
In-Browser Notifications
Receive real-time notifications in your ThoughtFarmer app bar. You'll see a small notification bubble letting you know how many unread notifications you have. Read your notifications and take action throughout the workday without ever leaving your intranet. If you're out of the office for a few days, the notification history page makes it easy to catch up on a day-by-day basis.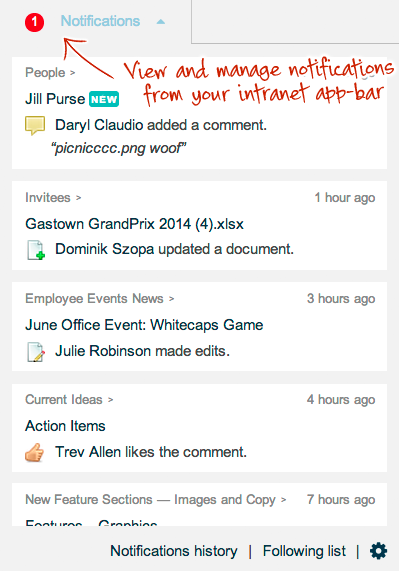 We've also added a favicon notification counter (the little icon on your browser tab).

Improved Email Notifications
For employees that are frequently away from their desk or the office, email notifications are a very effective way to stay on top of important information.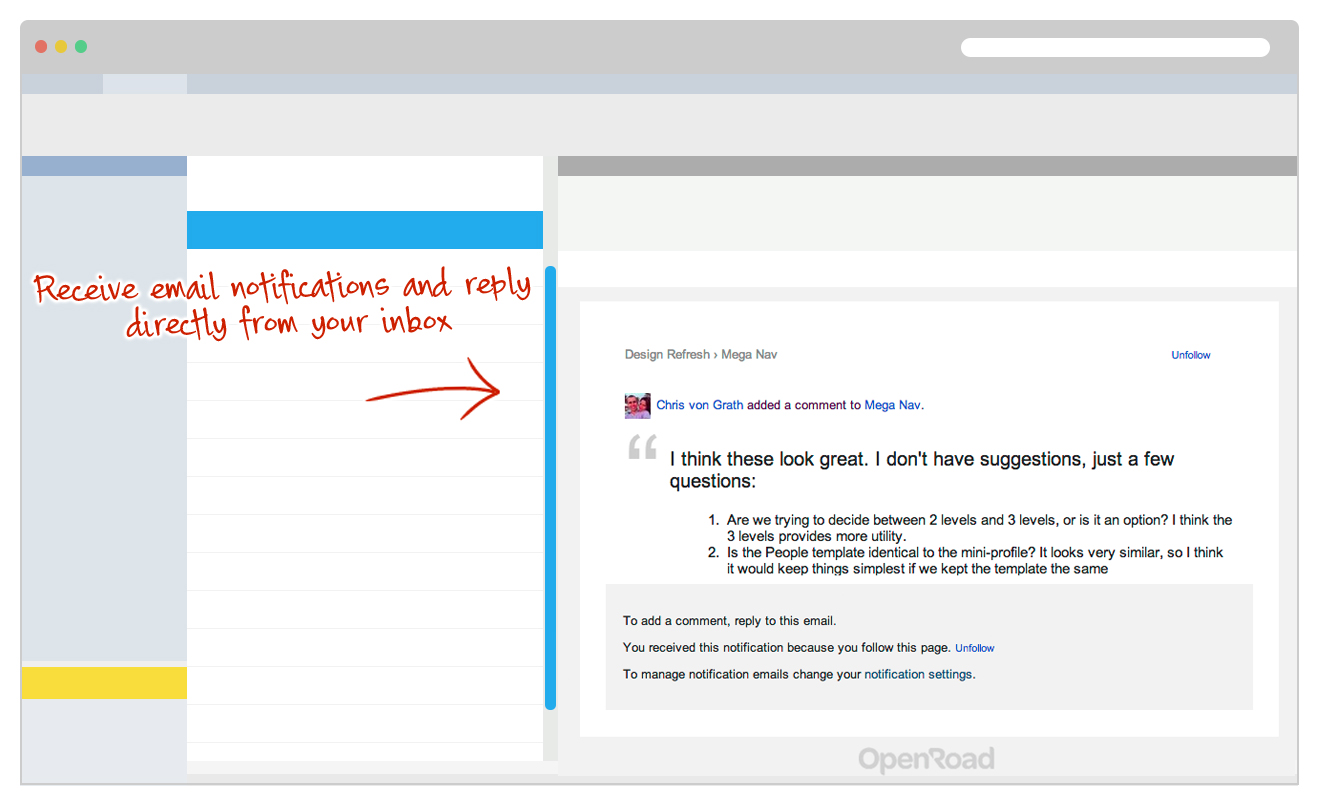 We've made email notifications better by adding a modern HTML template, user profile pics, and one click "un-follow". Now it really feels like a social conversation. Users can reply directly from their inbox and ThoughtFarmer will automatically create a comment under the correct thread.
Desktop Notifications
Optional desktop notifications (turned on by administrators) are perfect for companies that have urgent news items that must get seen. Users can click on the desktop notification to take action immediately or review them later through the app bar.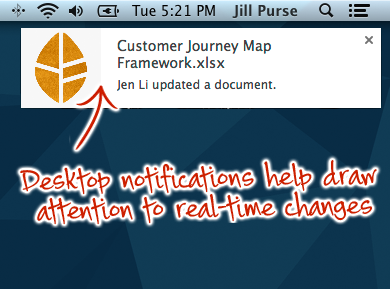 If you like this blog, you'll love our newsletter
From workbooks and whitepapers, to blog content and best practices, our monthly newsletter is full of great content, advice, and expert insight.
Configurable Notification Settings
Finding the perfect balance of alerts and updates can be a challenge: send too few updates and employees are out of the loop, send too many and they start getting ignored. ThoughtFarmer 7.0 Matcha solves this problem by letting you configure notifications for your business — so the amount is just right. This makes sure notifications are always relevant, so they are always read and actioned.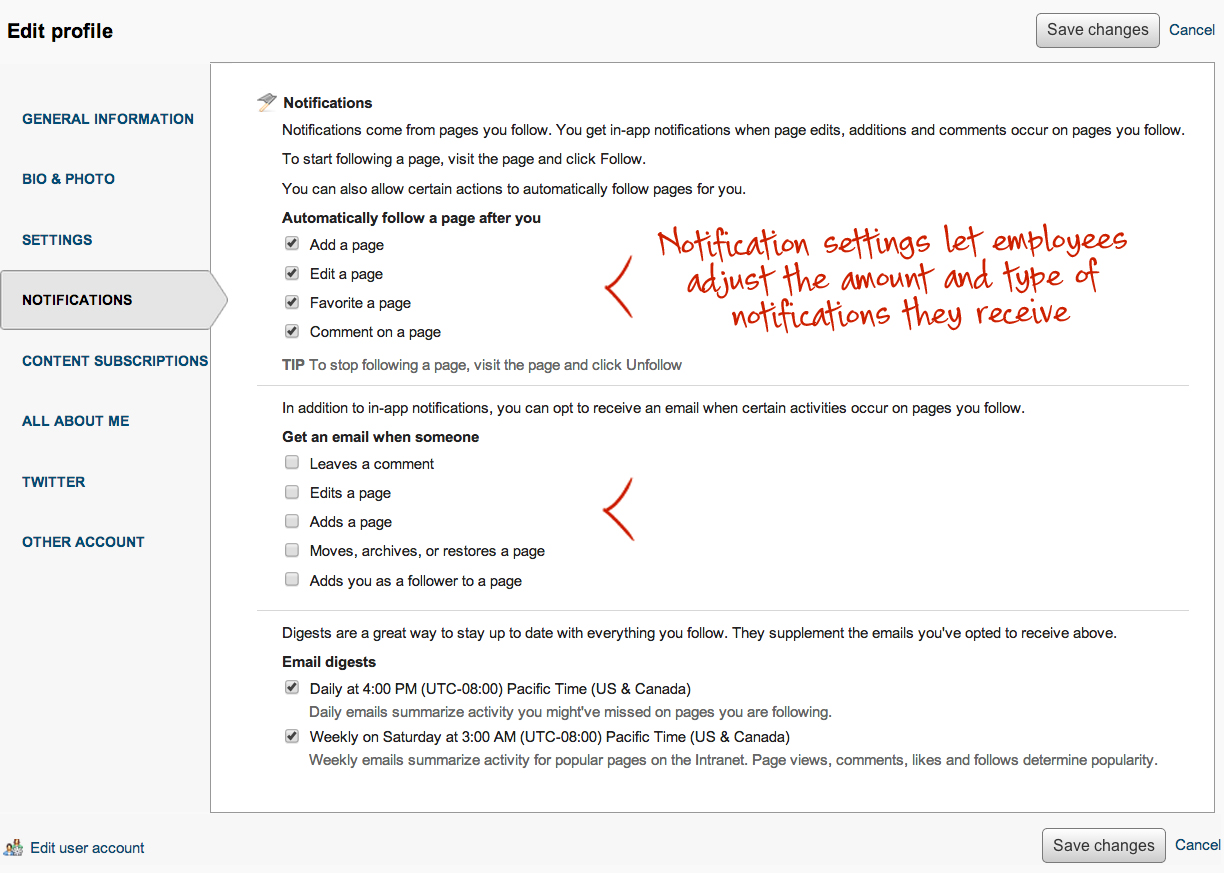 Other Productivity Tools in ThoughtFarmer 7.0 Matcha
ThoughtFarmer 7.0's in-browser notifications work in tandem with our other productivity tools in this release including:
Content Following: Flag important pages and documents, so you get notified of changes. You can also unfollow documents that are no longer pertinent.
Daily & Weekly Auto-Generated Newsletters: In case your day is really busy (and we've all been there), ThoughtFarmer's auto-generated newsletters will send a recap of key information you may have missed.
Shared Calendars: Use content following and shared calendars together to get notified about new events.
Looking for a clear and simple path to a new intranet? Download our free Intranet Buyers Workbook to learn 10 key steps in evaluating intranet solutions.
Have questions? Get in touch! We're always happy to hear from you.